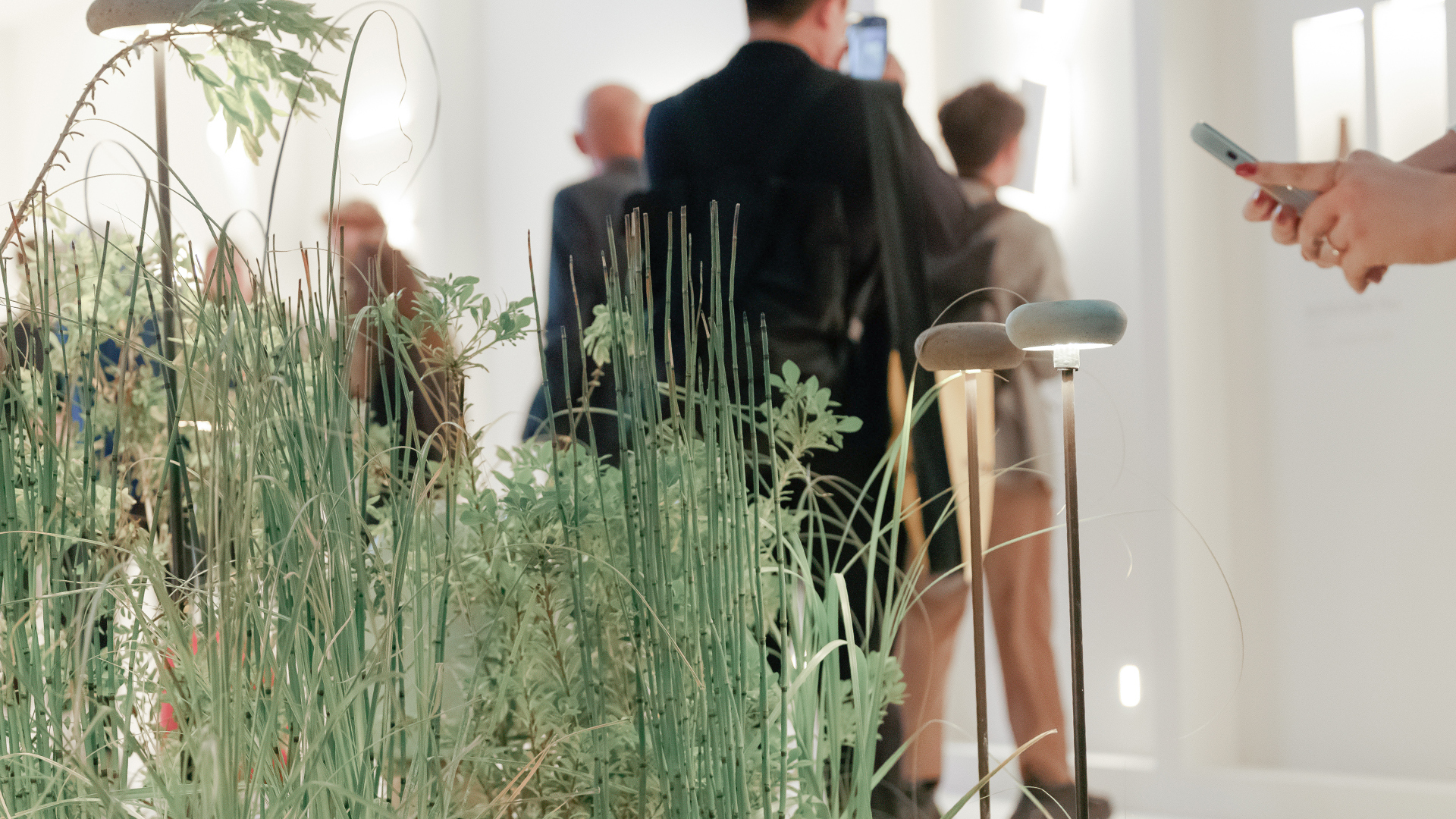 Salone del Mobile close with 307thousand of visitors
Euroluce, now in its 31st appointment, has a new exhibition layout, rethought to guarantee a better connection between the four pavilions, simplify the visit route and, at the same time, increase the visibility of the exhibitors. The Salone del Mobile di Milano 2023 saw the participation of more than 2,000 exhibiting brands, of which 34% from 37 countries, including 550 young designers from 31 countries and 28 design schools and universities from 18 countries. Furthermore, in six days there were 307,418 registered visitors, 15% more than in 2022, from 181 countries!

Our stand
Our stand is developed in two areas that give an optimal presentation for both indoor and outdoor news, placed in niches dedicated to enhancing each proposal.
All our indoor news are made with our material CRISTALY®, which has been tested by the American independent laboratory International Product Assurance Laboratories, and has been found to be a material with a powerful antibacterial effect.In addition to our indoor items, this year we are also bringing our outdoor products to Euroluce for the first time. All our outdoor products are made in BETALY®, which spearheads the technology developed by 9010novantadieci.
Our designers
Thanks to the successful collaboration with renowned design creatives, 9010novantadieci has developed a series of products that illuminate and astonish. This synergy results in the constant search for new forms of expression, always keen on the evolution of new trends and lifestyles.
Among the various designers that stopped by there are
Alberto Ghirardello , winner of ADA 2020 with the outdoor bollard MINÚ ,
Formidable Studio , winner of ADA 2021 with the decorative rose MANDALA , and
Tommaso Andolfatto , winner of ADA 2022 with the outdoor pathmarker VIMA!

9010novantadieci at Fuorisalone
This year 9010novantadieci's outdoor products made in BETALY®, formulated with Ductal® produced by Holcim Italia, were the protagonists of the Holcim stand at Superstudio Più in via Tortona. A collaboration that consolidate the relationship between 9010novantadieci and Holcim Italia S.p.A., after the exhibition of the 9010novantadieci's outdoor articles at Fuorisalone 2022, at the event Urban Matter(s) of Materially. To be exhibited at Superstudio Più COBRA by Paolo D'Arrigo , ANTHEA by Alice Barki e LEVICO by HENRY&Co.
The costant reserach of 9010novantadieci is reality, and the lighting products we create are witnesses of this.