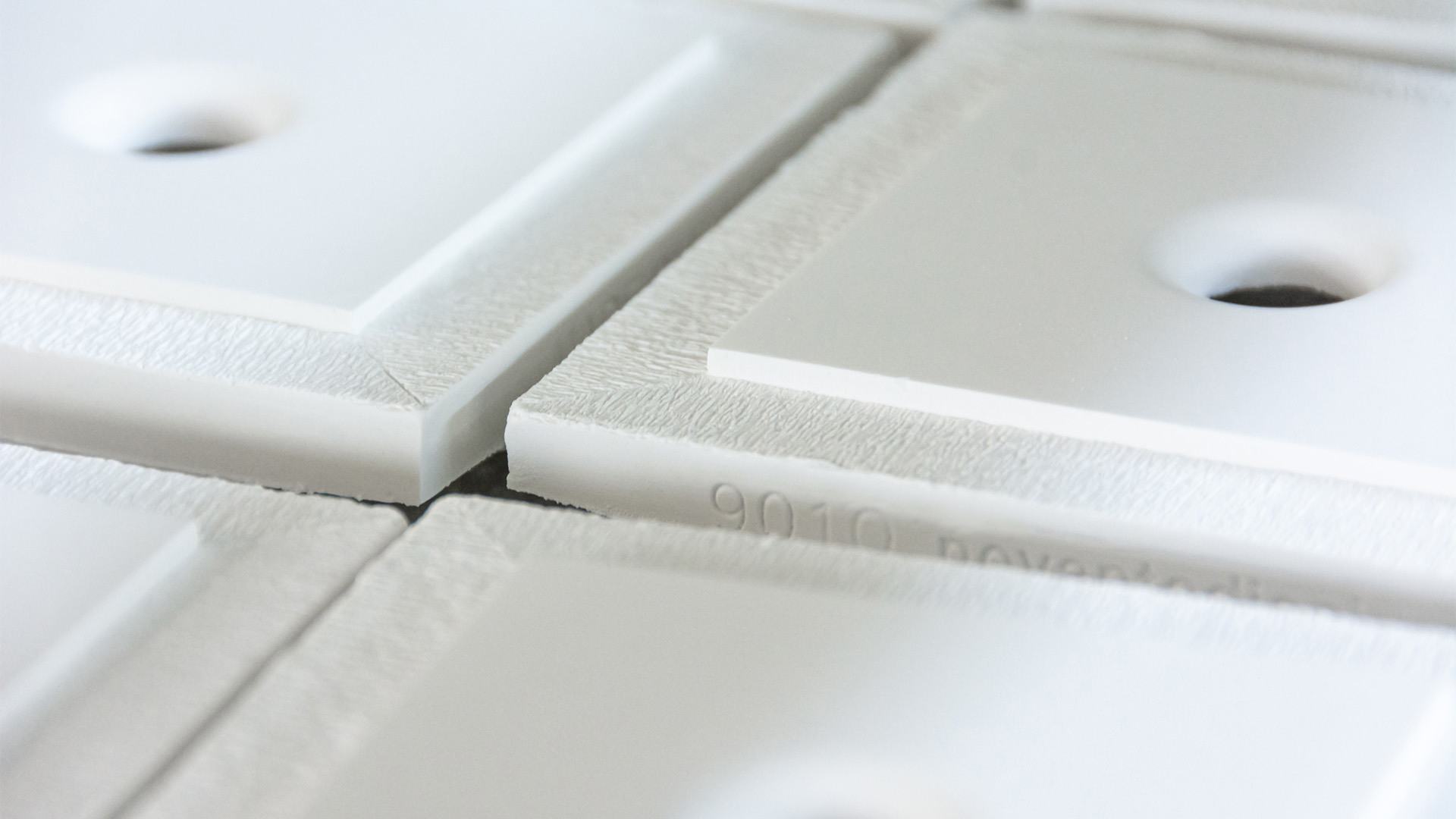 Spearhead of 9010novantadieci®'s recessed ceiling lights, MINILEDs are equipped with a cutting-edge technology that, thanks to the unique in the world hole diameter/lumen ratio, guaranteeing unmatched excellence. These energy efficient products are distinguished by a modern design of easy maintenance and exceptional minimum footprint.
Thanks to the innovative lenses, the MINILEDs are able to produce different angles of light: the 4 lenses (20°, 30°, 40°, 50°) are easily interchangeable, even when the product is installed on site. The 16 mm light hole houses a latest generation high performance LED, thus offering excellent light output. It also increases light and energy efficiency: for the same power they produce higher luminous fluxes, and require less power to illuminate an environment, ensuring maximum energy savings.
To be suitable in any environment and maximize the possibilities of use, MINILEDs can be installed both in solid masonry through a housing boxes or recessed in a ultra-thin space of only 30 mm, between the plasterboard panels and the ceiling. In addition, they also facilitate the choice of light intensity, since they can be powered at different currents: by selecting the suitable driver, the MINILED can be powered up to 900mA, equal to 11W of power.
To frame this concentrate of technology, MINILEDs are made of CRISTALY®, the material exclusive 9010novantadieci® products, tested as non-toxic and antibacterial, thus ensuring a purifying action of the air both light on and off, and that can be colored with any water color, and even covered with wallpaper!