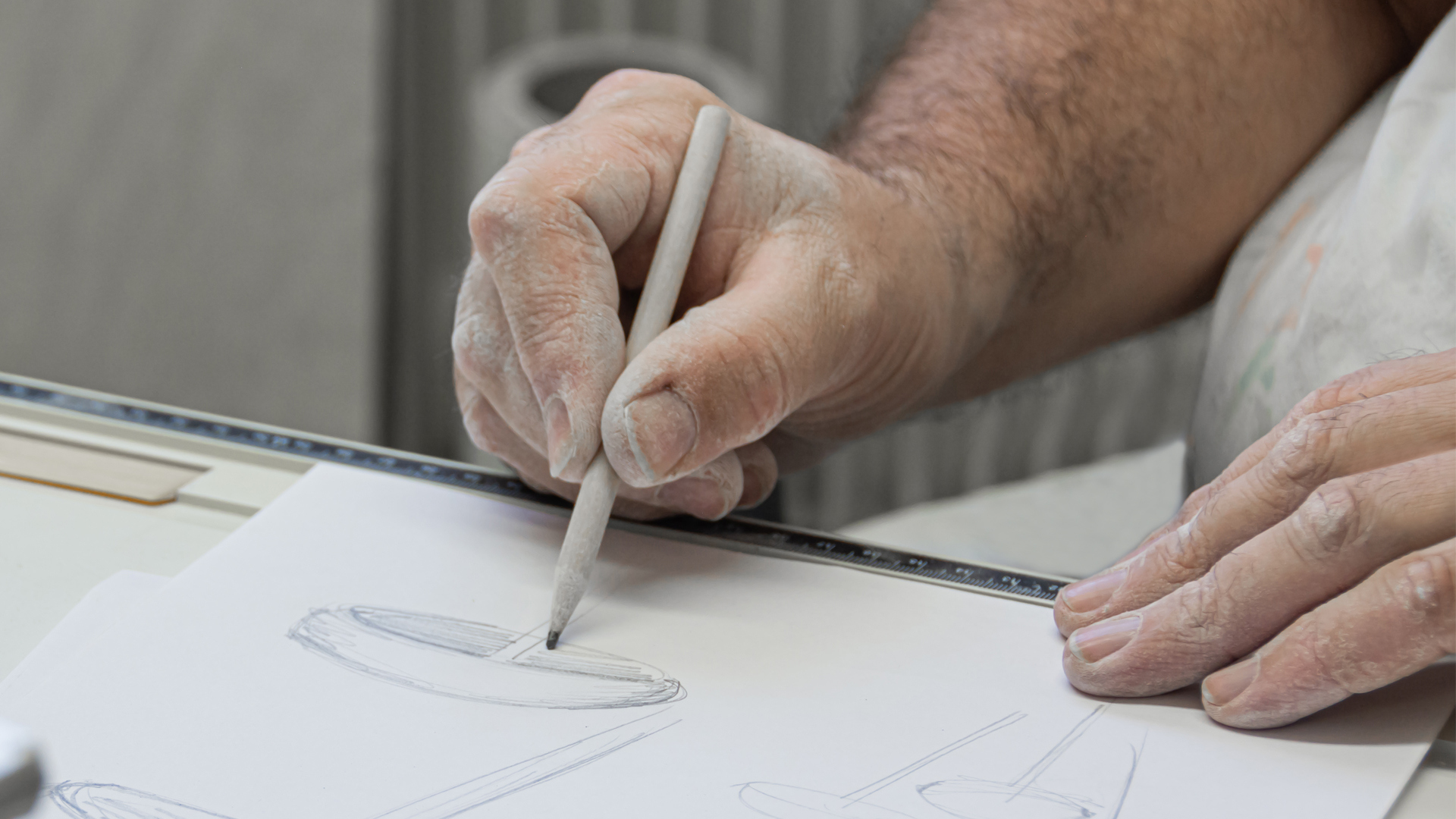 Technical data sheets, 2D and 3D renderings, detailed projects with specifications, technical drawings of the components and graphics concepts are just some of the things that 9010 can offer to its customers!
Custom cuts
Our ALUMITE® 9010novantadieci Profiles are ideal for designing and creating personalised and creative compositions that give life to exceptional and evocative plays of light. 9010novantadieci offers numerous solutions that can be installed on brickwork and plasterboard, for wall-washer effects and with the choice of the final screen. They can be used for intersections that can be designed on paper and developed by our staff, or cut directly on site. Create your own personalised style thanks to the 9010novantadieci Profiles, with a light and resistant material that guarantees quick and easy installation!
TGP - personalized custom cut, on project

TGA - conventional 45° and 90° custom cut

TGC - custom cut containing CRISTALY®
Constant lighting systems
An invisible, even light source that's extremely versatile, as it needs no recessed installation. This series of 9010novantadieci items allows constant lighting systems to be created in line with demand, thanks to models that can be mixed and matched in a perfect range of lighting products that bring a breath of fresh air to lighting spaces. Light beams that create lighting dynamics making unique the hosting environment. Craft customized compositions with Custom Cut (TGC)!
BETALY® colours
9010novantadieci products created with BETALY® have excellent wear resistance along with a very high resistance to compression and atmospheric agents. They are also waterproof and suitable for installation in outdoor areas. BETALY® has a coarse and concrete-like surface for a natural look, it is an element capable of adapting to outdoor spaces, conferring an impactful touch of design. Thanks to the qualities of BETALY® and its craftsmanship, it is possible to have our products in different colours. Colour is added directly into the paste of the BETALY® products in order to achieve a durable result, designed for outdoor environments. Six colours are available:
CRISTALY® colours
CRISTALY® is an original mineral formulation compound with additives and binding agents of natural origin, which has always rendered 9010novantadieci products unique and recognisable. This material enhances the Italian character of the product and ensures it is inimitable. The finishes are made at the end of the drying process to best enhance the aesthetic characteristics of each.
The products created in CRISTALY® are all paintable with water-based colours or can eventually be customised on request directly by 9010novantadieci.

Custom colours
The CRISTALY® and whiteCERAMICA 9010®products can be coloured with any water-based colour. Our team is always available to inform our customers about the best brands of water colours and to illustrate how to make their 9010novantadieci product truly unique. We have always welcomed the requests of our customers, creating products that adapt to any need and every taste, satisfying various requests and styles that fit harmoniously into all of your projects.

Coloured cables
9010novantadieci offers its customers the chance to customise the suspension cables, in order to render the final product even more unique. Available in five colours, the cables facilitate the creation of plays of colour that can transform any environment into something original and exclusive. The 9010novantadieci coloured cables are an accessory that can be ordered to indulge in the creation and personalisation of interior spaces!
Avant-garde technology and manual skills, design creativity and technical precision combine with aesthetic refinement and functionality.