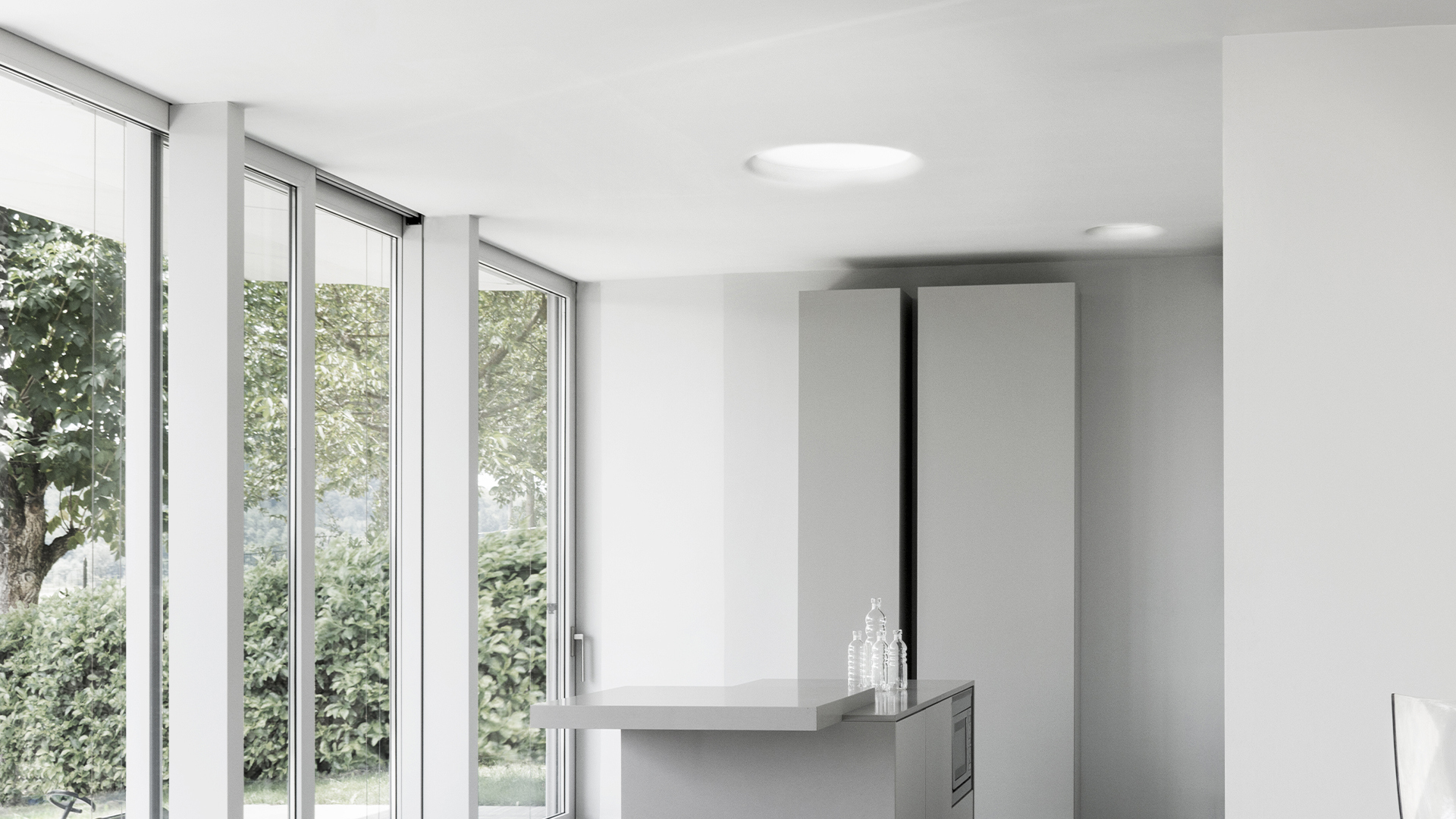 Minimalist style lamps are essential elements in modern interior design. These sophisticated light sources not only serve to illuminate outdoor spaces, but also add style and character to interior spaces. In this article, we will explore what minimal style lamps are, their distinguishing features and how they can be used to enhance the atmosphere of a home or office.
Why choose minimal style lamps for the home
Minimal style lamps are lamps with a simple and clean design, characterized by essential geometric lines and minimalist shapes. This style is based on the idea of eliminating everything superfluous, focusing on functionality and elegance. Minimalist lamps are generally made of materials such as metal, glass and wood, giving them a contemporary and refined look.
The design of minimalist lamps is characterized by cleanliness and simplicity. Straight, geometric lines give them an uncluttered and harmonious appearance, blending easily with different furnishing styles. The minimalist style lamps are made of high-quality materials such as brushed metal, satinised glass and precious wood. These materials give the lamps high durability and a sophisticated appearance.
One of the main characteristics of minimalist lamps is their ability to provide focused lighting. This makes them ideal for creating cozy atmospheres or for illuminating specific pieces of furniture, such as pictures or shelves. Favor neutral and sober colors, such as white, black or gray, when choosing minimalist lamps to perfectly match the minimalist aesthetic and create a relaxing atmosphere.

Minimal led profiles
Minimalist interior lamps
Minimalist lamps are perfect for lighting the interior of a home or office. They can be placed on tables, desks or shelves to provide direct light and create a cozy atmosphere. By placing them strategically, it is possible through them to draw attention to certain elements, such as a dining table or relaxation area.
Before choosing a minimal lamp, it is important to consider the style of the room in which it will be placed. Minimal lamps fit well in modern, minimalist or industrial interiors. Keep in mind the surrounding décor, predominant colors and the mood of the room to select a lamp that blends in harmoniously.
Minimalist lamps can offer different types of lighting, such as direct, diffuse or ambient light. If you are looking for a lamp for your reading area, you could opt for a table lamp with an adjustable arm for focused direct light. On the other hand, if you have a beautiful painting to highlight, you could place a wall or table lamp to illuminate it accurately.
How to illuminate interior spaces with minimal lamps
Interior wall lights are characterized by their minimalist design, which fits in well with different interior design styles. They can be used to create focal points along walls, illuminate corridors or provide soft, diffuse lighting in a room.
Minimalist table lamps are a popular choice for interior lighting. These light sources are characterized by their simple, straightforward design, often featuring geometric shapes and high-quality materials such as metal or glass. They offer direct and focused lighting, perfect for creating a cozy atmosphere on a dining table, desk or bedside table.
Pendant lamps are perfect for illuminating areas such as dining tables or relaxation areas.
Minimalist recessed spotlights are available in different shapes and sizes, allowing you to create a customized and discreet interior lighting arrangement.
Minimalist lamps for bedrooms
Minimalist style lamps are an elegant and functional addition to any space intended for relaxation. Thanks to their clean design, essential lines and quality materials, these light sources offer focused illumination and help create a cozy atmosphere, adding style and personality to spaces in the home.
When choosing minimalist lamps for your bedroom, you must first take into account its size. If the room is small, you can opt for more compact or wall lamps to optimize space. If the room is large, you can adopt more imposing lamps as focal points. Lamps with adaptable light intensity allow you to create the right atmosphere at all times in relation to the activities in the bedroom, such as reading, relaxing or soft lighting for the night. Table lamps with adjustable arms and wall lights are among the most convenient models for providing the required light in a given direction.
Select lamps that fit in with the rest of the bedroom décor, trying to maintain stylistic consistency between the various elements present, such as the bed, bedside tables and other furniture.
A recessed LED lamp such as 2446 B offers delightful indirect lighting enclosed in elegant yet simple shapes.
Minimal outdoor style lamps
Minimalist style lamps can also be used to illuminate outdoor spaces such as gardens, terraces or driveways. Their clean lines blend in well with their surroundings, creating an effect of continuity between indoors and outdoors.
The design and style of minimalist outdoor lamps should blend in with the surrounding furniture and architecture. Consider the overall style of your outdoor space, whether modern, classic or rustic, and choose a lamp that fits harmoniously with it. The clean lines and minimalist design will add a contemporary and sophisticated touch to your outdoor environment.
Outdoor wall lights are ideal for illuminating outdoor walls or creating focal points along walls. Floor lamps, on the other hand, are perfect for illuminating paths, gardens or creating an enchanting atmosphere in a specific area.
Minimal spotlights are used to highlight architectural or landscape elements, such as plants or statues: they blend effectively with the minimalist aesthetic and help create a natural and pleasant effect.
Also consider the energy efficiency of minimalist outdoor lamps. Opting for energy-efficient LED streetlights can help you save on energy costs in the long run and reduce your environmental impact. Be sure to check the lamp's energy label and choose those with a high energy rating.
An outdoor lamp such as VIMA is the ideal compromise between practicality and decorative elegance: it offers cozy, diffuse outdoor lighting while taking up little space.
Minimalist outdoor lamps
9010 offers a wide range of lighting ideas for minimal environments. We have been carrying on our country's tradition for more than 50 years with passion and dedication.