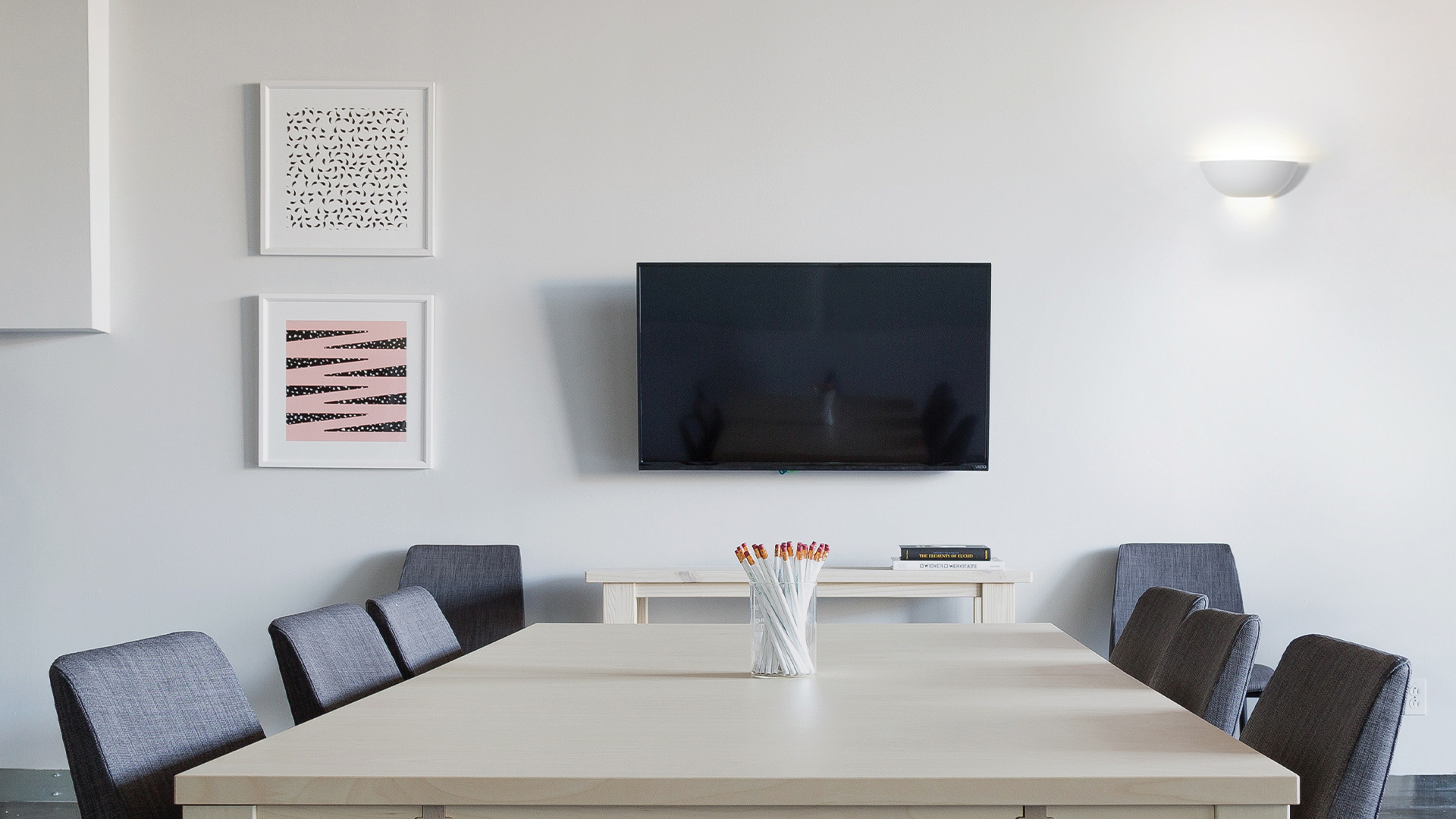 A coworking space is a shared working environment that must be arranged in such a way as to be welcoming and comfortable for those who work within it. This kind of environment allows people to meet with other professionals to cultivate ideas, skills and business opportunities.
There are various solutions on the market for lighting coworking spaces in a profitable and elegant manner. Let's find out which light sources are best suited to increase the comfort and productivity of shared workplaces.
How to light coworking spaces
Coworking offices are popular workspaces, especially in large cities, where flexible and cost-effective places to work are needed.
With functional and healthy design lighting, these spaces can be welcome alternatives to alienating work from home.
The light sources used must ensure appropriate lighting above the workstations and in areas where people interact, such as the dining area.
The correct lighting in a coworking office helps those working there to maintain high concentration. It must take into account the external conditions of the workplace, such as the amount of natural light reaching the building, and be adjusted accordingly.
The functions of each area must therefore be taken into account in order to determine the appropriate amount of light, e.g. desks do not require as much attention as the coffee area. For task areas, for example, cool light can be chosen to keep the senses more active and allow for better focus on work.
How to light an open plan office
Open plan offices are rooms that can be appropriately lit to meet certain work requirements and increase internal productivity.
Contemporary working environments meet the need to combine increased productivity with space sharing, efficiency and the possibility to cooperate without barriers. Lighting choices for open-plan offices should take into account the layout of the space and the aesthetic and lighting requirements.
How to light an open plan workstation efficiently and in accordance with the style of the furniture? Direct lighting plays a very important role in providing the necessary light for workstations to make up for the absence of natural light. We can opt for 5000/6500k lights to come close to the output of sunlight. Above 6500k, the light may be cold white or bluish, or even irritate the eyes. In transit areas and relaxation areas one can opt for warm white light of 2700/3000k.
Designer table lamps are excellent sources of lighting for coworking desks. Desk lamps should provide a brightness of 500/1000 lux to generate the light needed to work efficiently.

How to light a coworking space: the best choices
Indirect lighting provides uniform light over a large area, avoiding glare problems. A series of recessed spotlights arranged along the ceiling provide the full illumination needed for the entire coworking area.
Pendant lamps are also sources of light to illuminate the work tables from above in an elegant and dynamic manner. Designer pendant lights with 300 lux are recommended for meeting rooms to provide diffuse lighting for all participants.
At the same time, wall lights are very well suited for vertically spacious rooms: they generate rewarding light effects and make workspaces even more welcoming. A wall light with a strong, direct light provides the right energy to bring out the best in the desk.
How to light an open space office with LEDs
Open plan coworking offices consist of communicating zones within a single, large, open space. They should have a direct background light and a direct light source aimed at each worker, in order to offer as much comfort as possible similar to that of sunlight.
Professional LED lighting can reduce costs and optimize energy. Energy savings and sustainability are qualities that make shared workspaces even more attractive and profitable.
LED spotlights are highly suitable as light sources for open-plan workspaces. In this way, the right productive atmosphere can be created and concentration encouraged. LED spotlights are very suitable for shared workplaces with high ceilings and an industrial look.
LED strips are perfect installations to focus an accent of light particularly on certain areas such as floors, walls, stairs and furniture. Sensor-controlled LED devices are also designed to switch on automatically when some movement is detected and then switch off by themselves.


Need suggestions for designer and functional coworking office lighting?