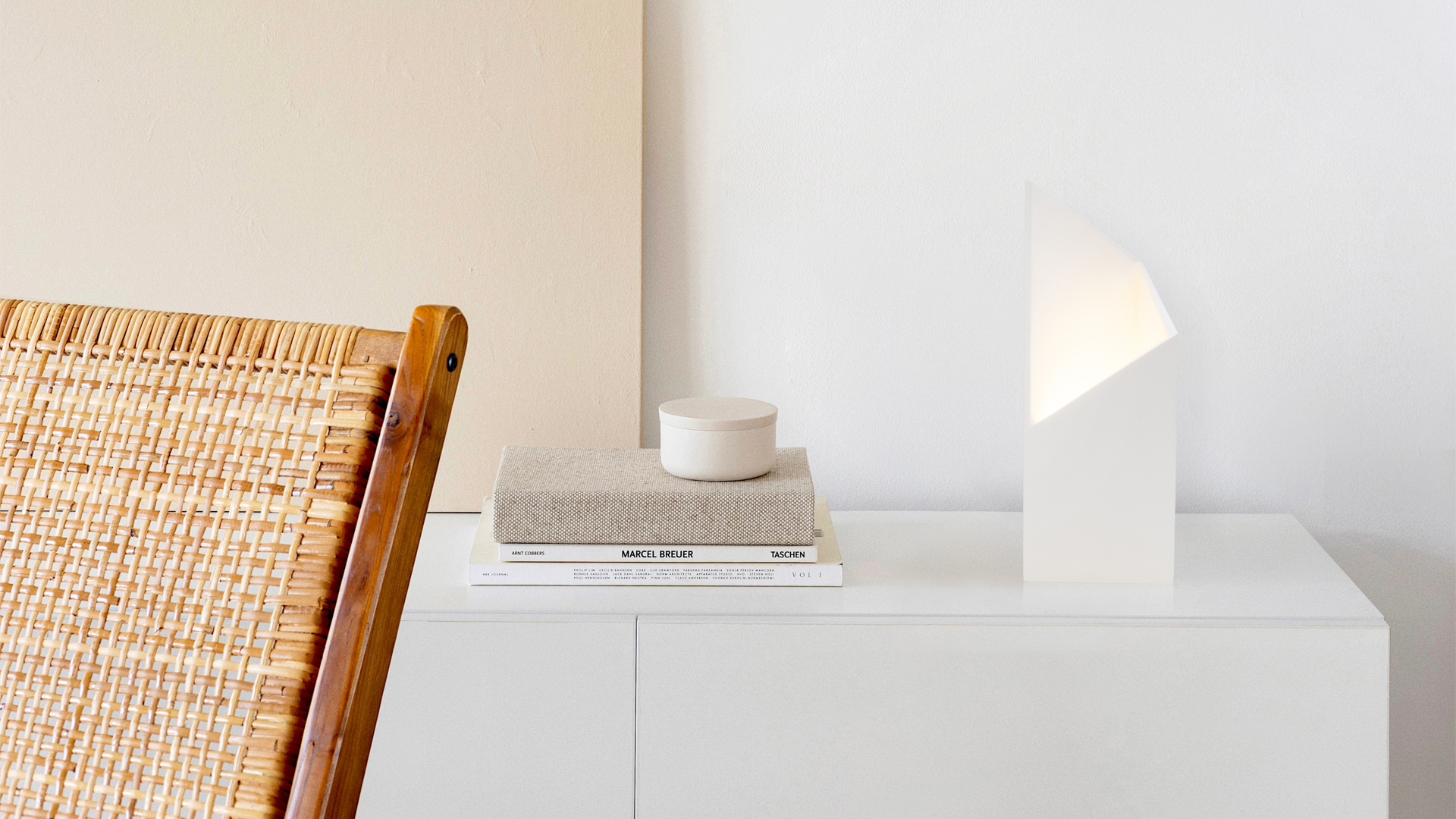 A table lamp, as its name suggests, differs from a chandelier or floor lamp in that it is made specifically to be placed on a table. Therefore, it serves a significant aesthetic function and contributes to the decor of the room, helping to define the surrounding atmosphere.
Modern table lamps are a great way to add a touch of style to your home. Choosing the right table lamp is not an obvious task. There are several factors to consider to make sure you get the right lighting and further enrich the room.
Modern table lamps: how to choose them
Modern table lamps are ideal devices for adding a touch of style and functionality to your home. There are many factors to consider when choosing a modern table lamp, including the style of the lamp, the material of the lamp, the size of the lamp, and the function of the lamp.
First of all, you need to choose a lamp whose style is in keeping with that of the present décor. Minimal style table lamps with a simple and clean design are a balanced choice that will suit many types of environments.
Industrial style lamps are made of raw components such as metal and wood so they are suitable for environments that resemble the characteristics of factories and warehouses. One must therefore achieve a certain homogeneity between the style of the device and the room: an antique lamp in a Scandinavian environment is not at all suitable, as is an industrial-style one in a house focused on rustic style.
It is certainly necessary to check that the size of the device in question is appropriate to that of the room to be lit. A lamp that is too small will produce too little light, while one that is too large will be difficult to place and will give the idea of being out of place.
There are lamp models on the market made of many materials: metal and glass shade, wood and fabric shade, brass and glass shade, iron and ceramic shade, bronze and fabric shade, metal and plastic shade.

Not to mention the latest news in modern designer lamps ideal for those who want to impress visitors with a touch of uncommon originality and charm.
How to choose a modern table lamp
The material of the lamp is another factor to consider. Modern table lamps can be made from a variety of materials, including metal, glass, wood, and plastic. Each material has its own unique look and feel, so choose the material you prefer that matches your decor.
Ceramic and brass lamps are suitable for classically styled rooms, while metal and glass models are suitable for rooms with a modern feel.
The size of the lamp is important to consider based on the room in which it will be installed. A table lamp that is too large will look out of place in a small room, while a table lamp that is too small will not provide enough light.
It tends to be preferable to avoid exceeding five feet, otherwise they will appear too large.
One solution is to adopt multiple light sources so as to generate constant illumination throughout the room. For this, it is important to ensure that there is uniformity and that they are placed at an appropriate distance from each other.
The lighting function is another factor to consider. If the table lamp will be used as a reading light, the wattage should be such that it allows reading without straining the eyes. In case you are looking for a mood light source, a dimmer lamp may be fine.
If one needs a lamp for reading, a natural or white light bulb with a wattage of at least 60 watts is recommended. If, on the other hand, the purpose is to generate a soft, cozy atmosphere, a lamp with a warm light and lower brightness is more suitable. In children's rooms, you can opt for a device that offers the widest possible angle of light and a flexible, adjustable arm that allows you to direct the light in any direction.
Here are some additional suggestions for choosing a modern table lamp:
a dimmable LED lamp so you can adjust the intensity of the light;

if the lamp has a long power cord, it is easier to place it in the desired location;

choose a lamp with a modern design that matches your decor.
Modern table lamps for elegant living rooms
An elegant living room needs a lamp consonant with the style of decor. Modern lamps are usually characterized by clean lines, regular geometric shapes and appreciable contemporary materials.
If you have a modern decor, choose a table lamp with a simple, straightforward design. If you have a classic décor, choose a table lamp with a more elaborate and detailed design.
Modern table lamps can offer direct or indirect lighting. If you need focused light to ensure good reading and the ability to work, you can opt for a lamp with an adjustable arm or a swiveling head. If, on the other hand, you prefer softer, more diffuse lighting, you can adopt a lamp with a translucent shade or a shape such that it gives off light from different angles.
There are a variety of materials suitable for modern living room lighting sources-the important thing is that they are quality natural or synthetic elements. Choices include polished metal, clear or colored glass, fine wood or modern synthetics.
Where to place a table lamp?
When placing a table lamp, it is important to take into account several factors, such as the height of the area that is to be lit, the amount of light needed, and the style of decor you intend to adhere to.
A desk lamp should provide the desired illumination to light your desk while you work, study, or do other activities. Be sure to place it about 45 to 60 inches from your head to avoid being dazzled.
A desk lamp can also be a suitable option for the bedside table. As a light source, it is ideal for reading before bed or for gently radiating in your bedroom.
Table lamps in the living room allow you to create a cozy and inviting atmosphere where you can relax and enjoy the company of friends and family.
In living areas, a soft lighting fixture is useful for reading, playing games, or simply having a softer light in your room. Placed on shelves and bookcases they make appreciable ornaments without creating contrasts.
9010 table lamps are a great option for those looking for quality light with a modern design. They are made from high-quality materials and come in a wide variety of colors and styles to fit any decor.