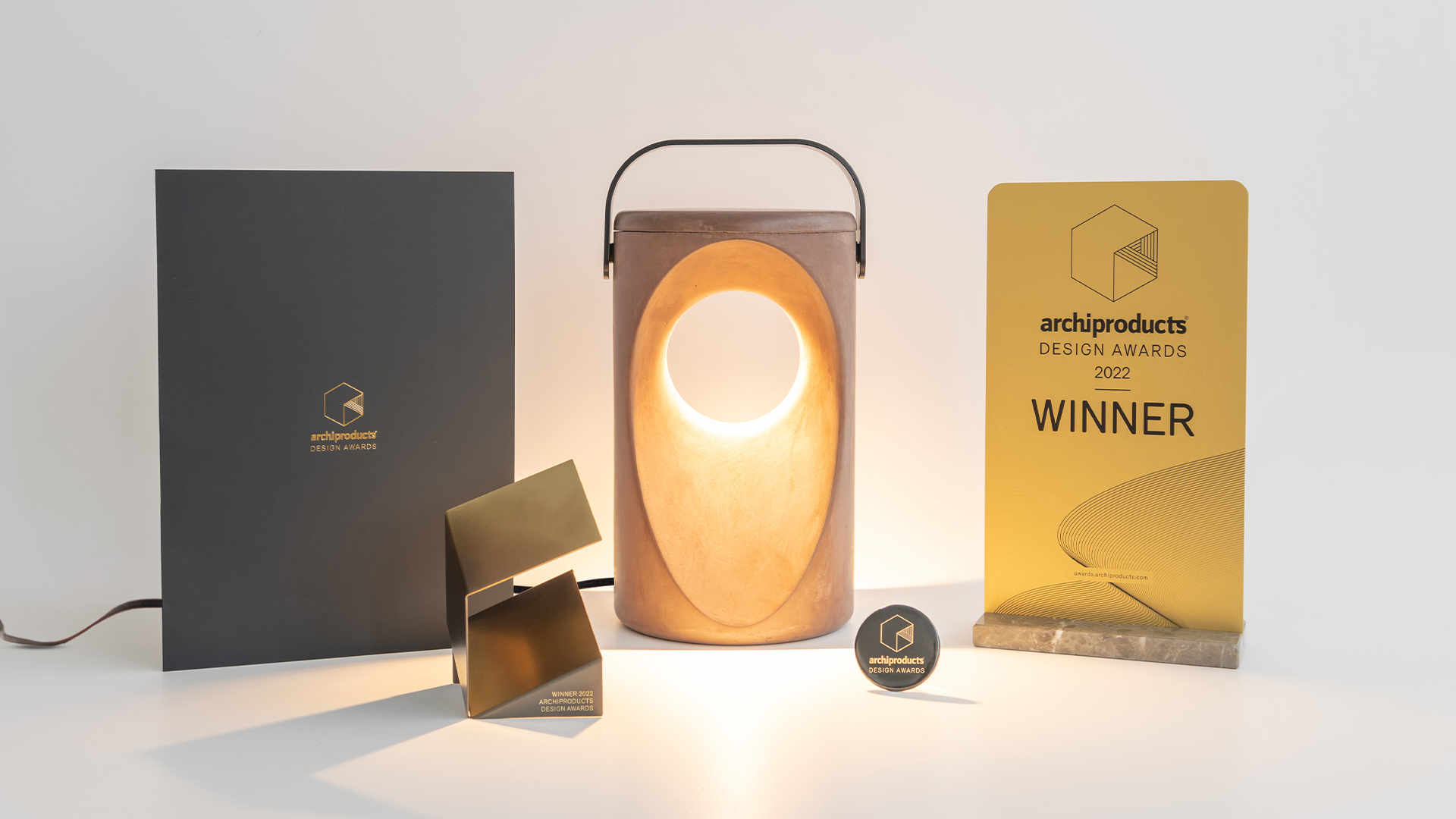 The outdoor pathmarker by Tommaso Andolfatto conquered Archiproducts' jury!
Design by Tommaso Andolfatto
VIMA was born from the need to have a mobile lamp that can be used outdoor in different ways: as either a pathmarker on the ground, or a table lamp or a decorative lantern. VIMA is a remind of the lantern archetype, in Greek Vima means step. With its multiple functionality, the BETALY® pathmarker won over the jury, which evaluated over 750 products, selecting it as the winner in the Lighting category. The selection of the winners and special mentions was entrusted to a heterogeneous and multidisciplinary jury composed of some of the most influential designers, creatives, artistic directors, publishers and journalists in the field.
Our "hat-trick"!
The jury chose to award the prize to 9010novantadieci, which arrives on the podium for the third consecutive year, after the victories of MINÙ by Alberto Ghirardello in 2020 and MANDALA by Formidable Studio in 2021. Starting from conception, design, creation, packaging and shipping, 9010novantadieci creations are handmade and are therefore unique, original and exclusive. Each product is different from a similar one, the result of the mastery that that object breathed while it was being created. Rewarding 9010 products means directly rewarding craftsmanship and creativity, it is a way of rewarding the talent, passion and tradition of the manual activity that characterizes us.
Meet the Designer!
"I was born in 1987, I graduated in Industrial Design. Since 2015 I have been working in several industrial sectors acquiring skills in various production techniques, at the side of established designers such us Matteo Ragni in Milan and Tomek Rygalyk in Warsaw. Since 2018 I have been dealing with the design and planning in the fields of lighting, sport and furniture. In 2020 I founded Porporahandmade, a brand that recycles local wood to transform it in design objects. My approach is "materials driven": the material is the main character, it must be respected, in sight of its correct use and mainly its correct recycle."
The Winner 2022 brands will receive the trophy designed by Spanish studio MUT Design and produced by De Castelli, for this edition sporting the DeMarea Brass finish, with a "watercolour" effect obtained by applying manual oxidation processes to the brass. The prize for the designers of the winning products will be made by Salvatori and designed by Michael Anastassiades. The monolith inGris du Marais® marble in which lighter streaks mix with the deeper, iridescent tones of stone, is inspired by the Archiproducts Design Awards logo.
A special event dedicated to the 2022 Winners took place in Milan, with a selection of the winning products and interactive installations.