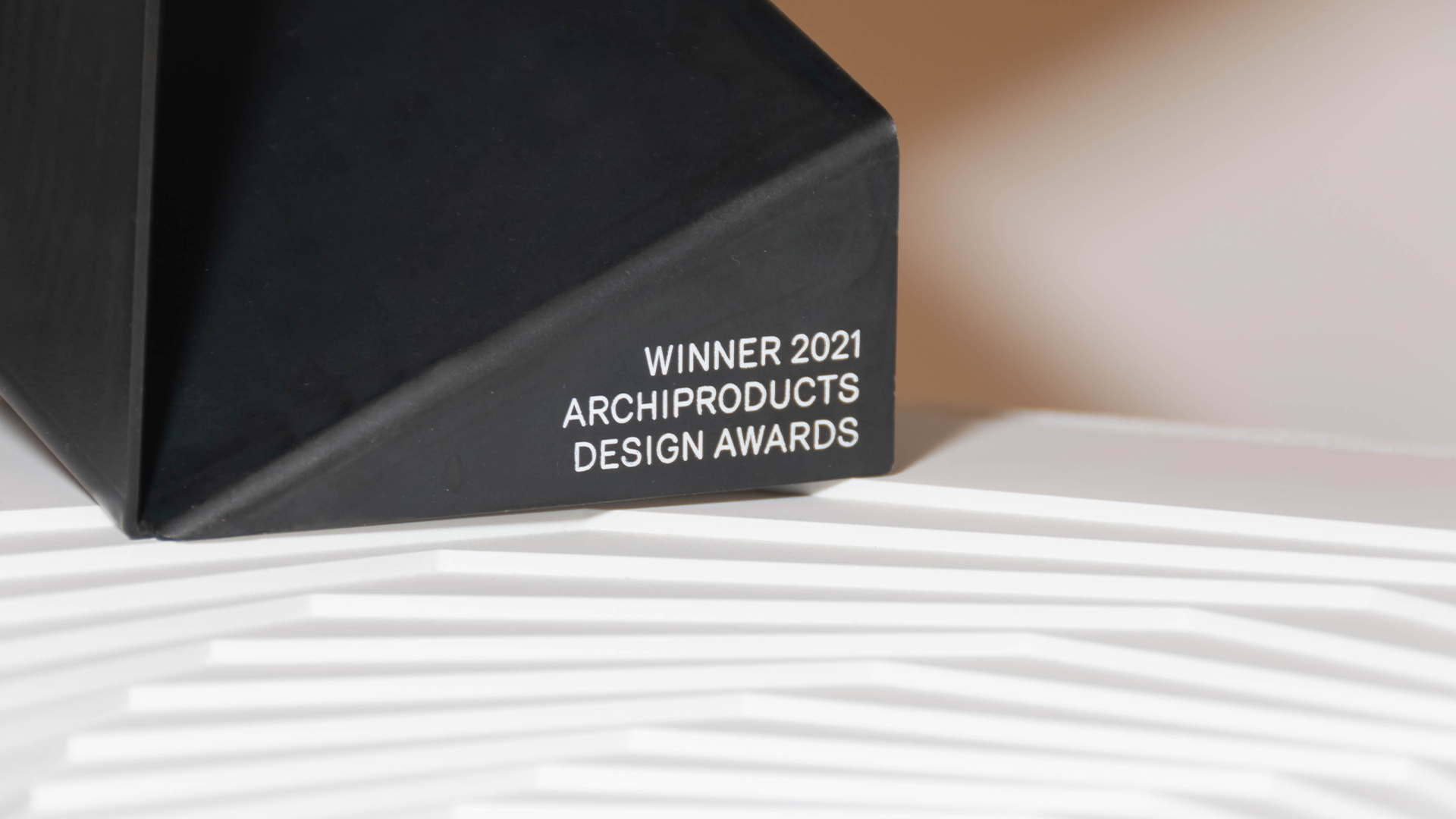 The elegance of the 9010novantadieci ceiling roses conquered the podium of the ARCHIPRODUCTS DESIGN AWARDS 2021!
DESIGN BY FORMIDABLE STUDIO
The jury, composed of architects, journalists, photographers, creative directors from all over the world, evalueted over 750 products and selected the best proposals of the year, according to their originality, innovation and experimentation.
Among the products that conquered the podium there was also MANDALA, the wonderful decorative ceiling rose by FormIDable Studio, that triumphed over the lighting category thanks to its timeless elegance.
This award communicates a message of hope, but above all of rebirth after the lockdown, period that led FormIDable Studio, to which a sincere thanks from the whole 9010novantadieci team, to eleborate a new language for objects, including the decorative ceiling roses.
9010novantadieci was prized with a Limited Edition designed by MUT design and created by De Castelli: the sculptural prize that plays with the oxidation of metal and the optical illusion of the Möbius Strip, this year in the brand new DeLabré black sheet finish. The designers were also awarded with a trophy created by Salvatori based on a design by Michael Anastassiades: a marble monolith inspired by the logo of the Archiproducts Design Awards, this year in the exclusive total black finish.
The winner kit, given 9010novantadieci, includes:
• The award produced by De Castelli and disegned by MUT Design
• The Winning Certificate
• The Winning Plaque
• The ADA bag, made by Essent'ial
• A Travel Tumbler, designed by 24bottles
A special event dedicated to the 2021 Winner took place in Milan, with a selection of the winning products and interactive installations.
Innovative, ethical and sustainable design.
The winning products of the ADA 2021 were decreed for the fundamental aspects oriented to an innovative, ethical and sustainable design. 9010novantadieci is therefore confirmed for the second edition in a row in the selection of the winners, after the victory in 2020 of the MINÚ outdoor bollard, by Alberto Ghirardello.