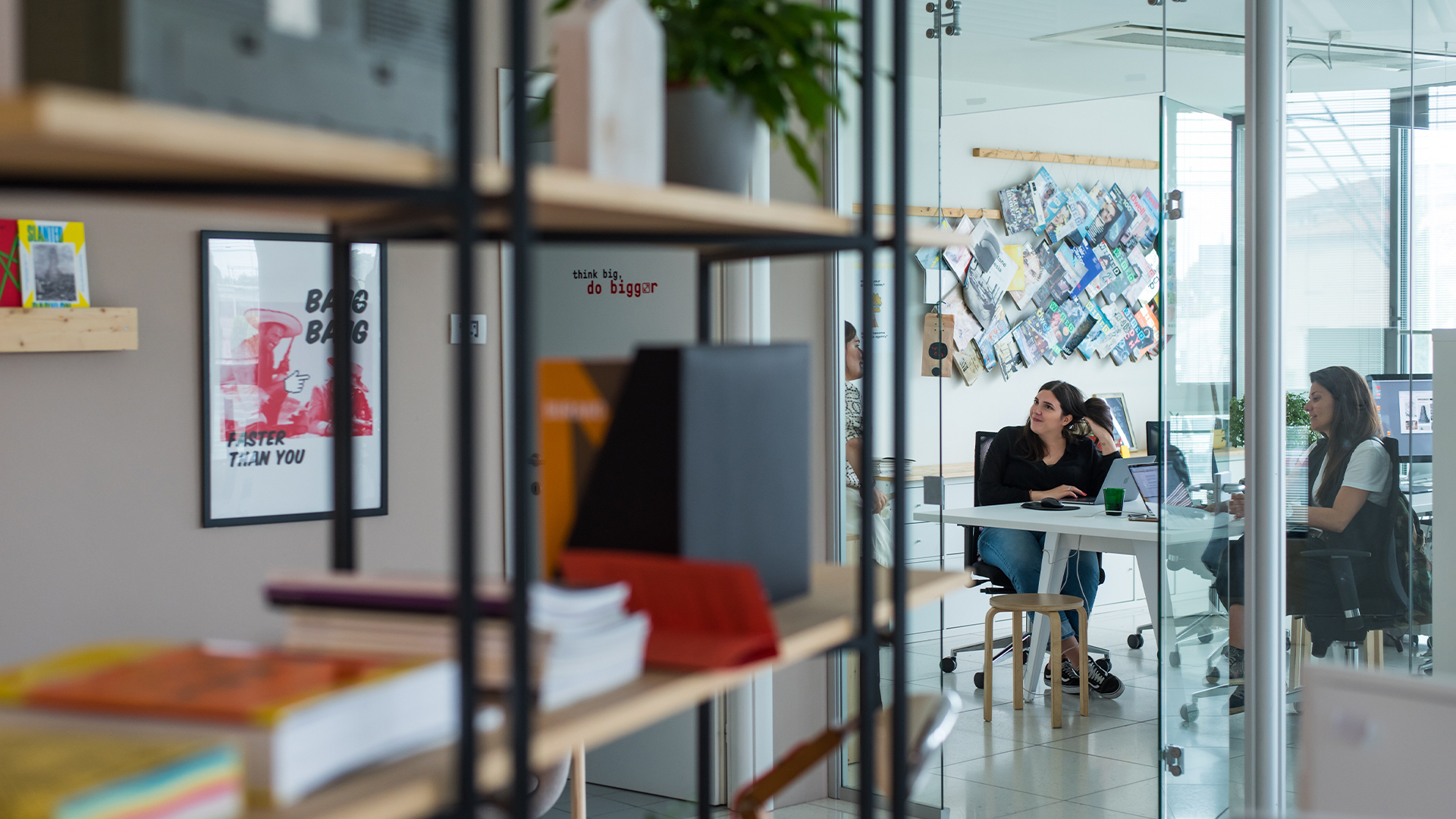 We asked the team of we-go, that took care of the new 9010novantadieci website realisation, to answer some questions about the collaboration with 9010novantadieci and to tell us about their reality.
What is we-go?
We are a multidisciplinary creative agency, composed of people united by the bold attitude.
We are bold and we always like to dare, in order to bring innovation not only technological, but also of vision and perspective. Our team integrates vertical skills in different areas of the communication world. Marketing and strategy, art direction, web development and digital experience: a unique interlocutor and the guarantee of a fluid and quality process, from the beginning up to the end of the project. We embrace change, but we stay still on some fundamental points: sharing, respect and cohesion, between us and our client. Each project becomes a common challenge we are ready to face, adapting our process to achieve the goal.
What was the impression of 9010novantadieci? What impressed you of our reality?
The impression we had of 9010novantadieci was of a passionate, historical and competent, but overall human company. Being a reality linked to the tradition of the matter it works, we were thrilled by the possibility of bringing it up to the level of the modern products is able to realize using artisanal techniques. The project was even more engaging thanks to the tour of the company premises, making us understand the whole process behind each products, from design, to manufacturing, to packaging.
Which was the most complicated part to develop? Which one the most interesting?
For sure the technical analysis of the catalog has been a challenge since the beginning. Certainly a complex challenge but absolutely constructive according to the amount of data, variety and important information to rationalize and communicate. For the same reason it was also the most interesting part because it allowed us to try to find the right balance between the architecture of information and the visual and graphic enhancement of the elements on the page.
We found in the 9010novantadieci team a young and dynamic approach and it was immediately easy to set up an always proactive dialogue. Since the beginning it had been beautiful and exciting also for us to see the care and attention to detail and overall the pride in their product and company, as well as the strong will to show itself as a limpid and sincere company.