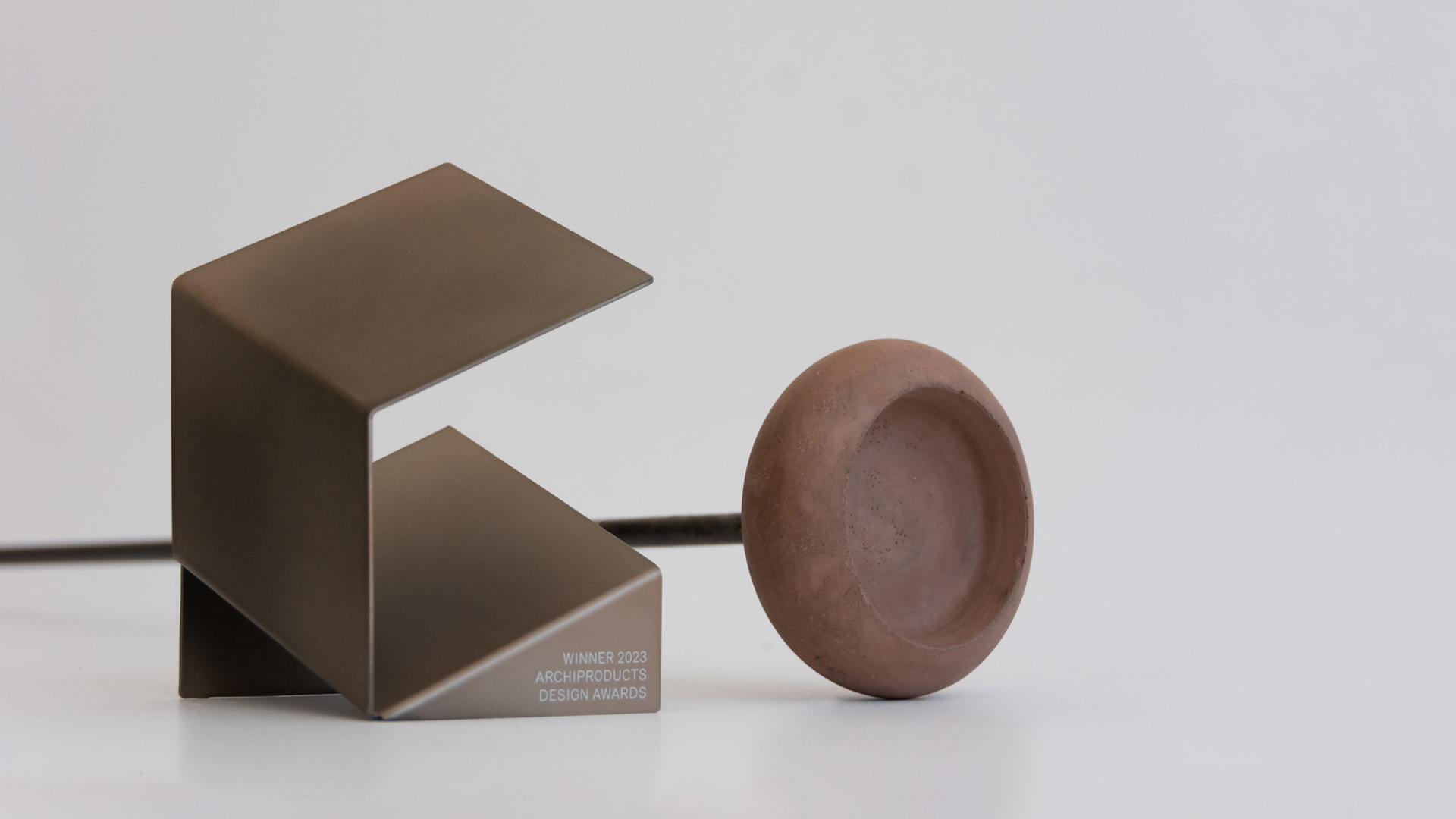 The outdoor bollard by Maurizio Quargnale conquered Archiproducts' jury!
Design by Maurizio Quargnale
An absolute novelty in the world of outdoor lighting, OOLITE CUP, while maintaining its primary function as a luminous element, expands the relationship between light and nature, realizing itself as a container of water or small seeds, and thus becoming a valid refreshment point for birds and other creatures.

Our poker at ADA23!
The jury chose to award the prize to 9010novantadieci, which arrives on the podium for the fourth consecutive year, after the victories of MINÙ by Alberto Ghirardello in 2020, MANDALA by Formidable Studio in 2021 and VIMA by Tommaso Andolfatto in 2022. Starting from conception, design, creation, packaging and shipping, 9010novantadieci creations are handmade and are therefore unique, original and exclusive. Each product is different from a similar one, the result of the mastery that that object breathed while it was being created. Rewarding 9010novantadieci products means directly rewarding craftsmanship and creativity, it is a way of rewarding the talent, passion and tradition of the manual activity that characterizes us.
Meet the designer!
Maurizio Quargnale is a designer and lighting designer always oriented to a "gentle" approach to the environment.
His challenge is to create sustainable light objects, respectful of the context in which they will be inserted in which the synthetic and functional design dialogues perfectly with the vegetation often becoming part of it as an element of continuity almost not distinguishable but of great effect.
The Winner 2023 brands will receive the trophy designed by Spanish studio MUT Design and produced by De Castelli, for this edition sporting the DeDarié finish, whose burnished reflections mitigate the traditional silvery and algid tones of metal, undermining the convention of cold and aseptic steel, exalting instead the aesthetics of an eternal material. The prize for the designers of the winning products will be made by Salvatori and designed by Michael Anastassiades. The marble monolith in Grigio Versilia®, in which the streaks imposed by the mineral impurities present in the rock, create a mosaic of veins with different colors every time, ranging from gray to cerulean blue.
DISCOVER THE OOLITE FAMILY!
OOLITE: an outdoor light element with minimal design, natural colors and material finishes that has the ability to integrate perfectly into the nature that surrounds it. Designed to illuminate outdoor areas, paths, planters, gardens, patios, and outdoor environments in which it is installed. Illuminated, it is equipped with a latest generation LED light source with maximum efficiency and high visual comfort. When turned off it represents an element of continuity with the vegetation, becoming an integral part of it. OOLITE lends itself to multiple interpretations: it can be placed in single but offers its best aesthetic and bright performance when in a group. It comes from nature, it enriches it, and it unites with synergy.
A special event dedicated to the 2023 Winners took place in Milan, with a selection of the winning products and interactive installations.