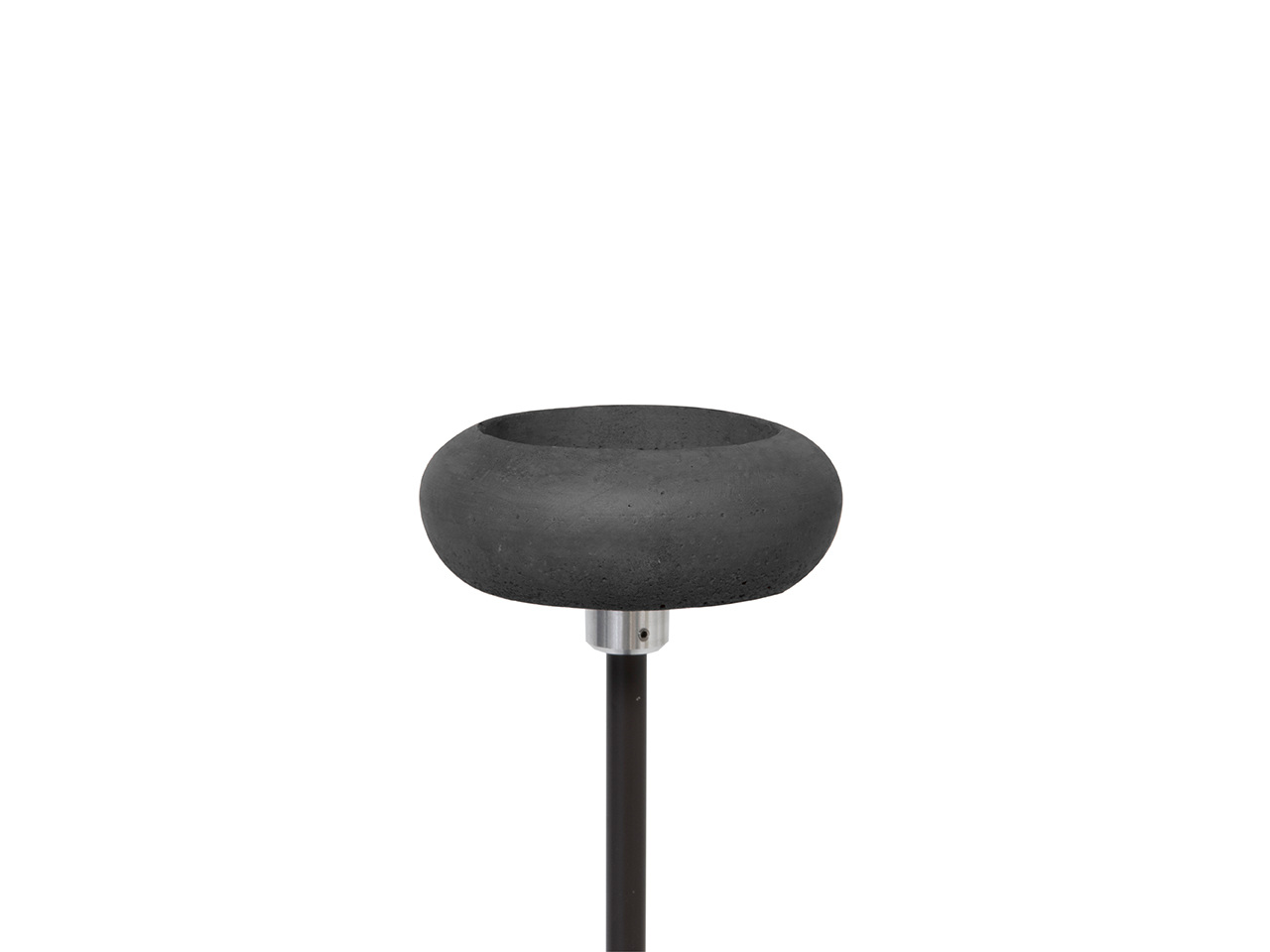 OOLITE CUP, while maintaining its primary function as a luminous element, expands the relationship between light and nature, realizing itself as a container of water or small seeds, and thus becoming a valid refreshment point for birds and other creatures.
In fact the shape with soft curves has a basin in the upper part capable of containing natural delights, or a basin of essences to become a diffuser of aromas and perfumes.
OOLITE CUP is available in the SMOOTH version, with a smooth texture to guarantee maximum effectiveness of the container, and in all the material colors of BETALY®.
Main
| | |
| --- | --- |
| Article code | 1112D |
| Net weight | 1 Kg |
| Materials | BETALY® |
Electrical part
| | |
| --- | --- |
| Power supply | Remote driver, not included |
| Dimmable | Yes, only with dimmable driver |
| IP rating | IP65 |
| Code | Electrical part | Description | Power supply | Driver |
| --- | --- | --- | --- | --- |
| 1112D-30173 | LED - 4.5W - 24Vdc | 3000K - 600lm - CRI80 - H 85cm | Remote driver, not included | |
| 1112D-30182 | LED - 4.5W - 24Vdc | 3000K - 600lm - CRI80 - H 115cm | Remote driver, not included | |
| 1112D-30191 | LED - 4.5W - 24Vdc | 3000K - 600lm - CRI80 - H 140cm | Remote driver, not included | |
| 1112D-30192 | LED - 4.5W - 24Vdc | 3000K - 600lm - CRI80 - H 180cm | Remote driver, not included | |
Discover all the customizations you can apply to the 9010novantadieci products
Tailored projects