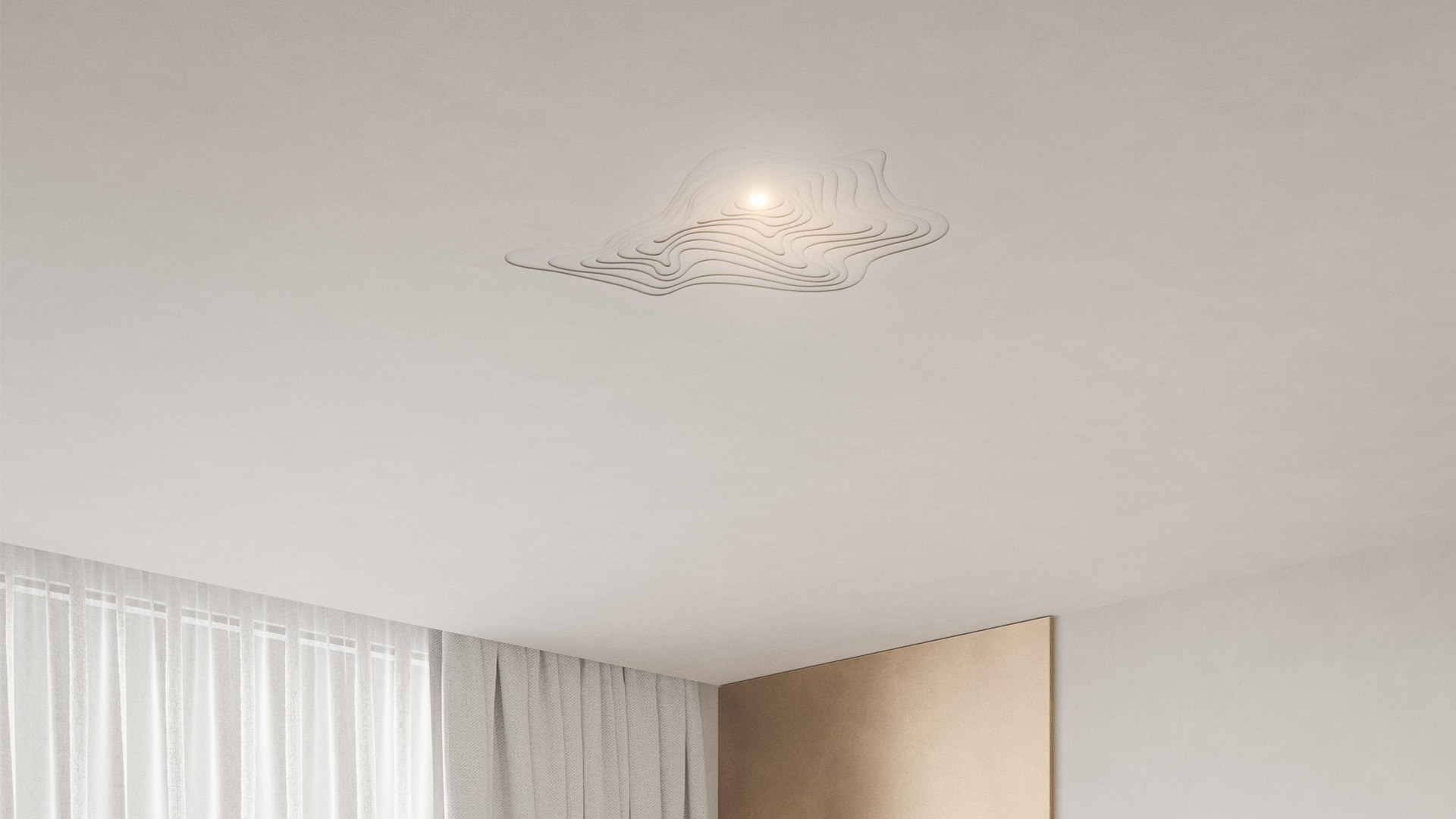 Simple and evocative signs shape the material of the ceiling as if it were alive.
MINILED technology combined with the decorative effect of CRISTALY® roses.

Technology ties with our territory in the new MINILED CIMA by Formidable Studio.

MINILED CIMA is evolution and revolution, born from the design of Formidable Studio to be shaped by the skilled hands of 9010novantadieci, evoking a unique, iconic bond with the land.
CIMA is not just a light, it's a sculpture whose design recalls and pays homage to Monte Grappa, the highest mountain in the massif of the same name in the Venetian Pre-Alps, where 9010novantadieci was founded and is based.
Made in CRISTALY®, the recessed ceiling light is also able to purify the air in the spaces in which it is installed, as demonstrated by tests conducted on the exclusive 9010novantadieci material.
Remembering the earthbound root, giving life to it through the exclusive 9010novantadieci MINILED.
Unparalleled excellence
Equipped with cutting-edge technology, 9010novantadieci MINILEDs are distinguished by a modern design with easy maintenance and exceptionally compact dimensions, that in the updated 2023 version feature four interchangeable lenses that produce different angles of light.
Thanks to its one of a kind hole diameter/lumen ratio, the MINILEDs have been designed to fit into any environment, ensuring unparalleled excellence. Furthermore, the reduced power of 11W allows a higher real luminous flux than the previous version, and ensuring exceptional energy savings.
To complete its technical specs, the product is easily adaptable and can reach up to 11W driven at 900mA, or can be varied according to the current of the chosen driver. Download now the Technical Datasheet of article 5516R to see all of the specifications!
See all of the new MINILED by Formidable Studio:
Ceiling lighting points that transcend the essence of simple lighting complements, for solutions with a refined design and low energetic impact.