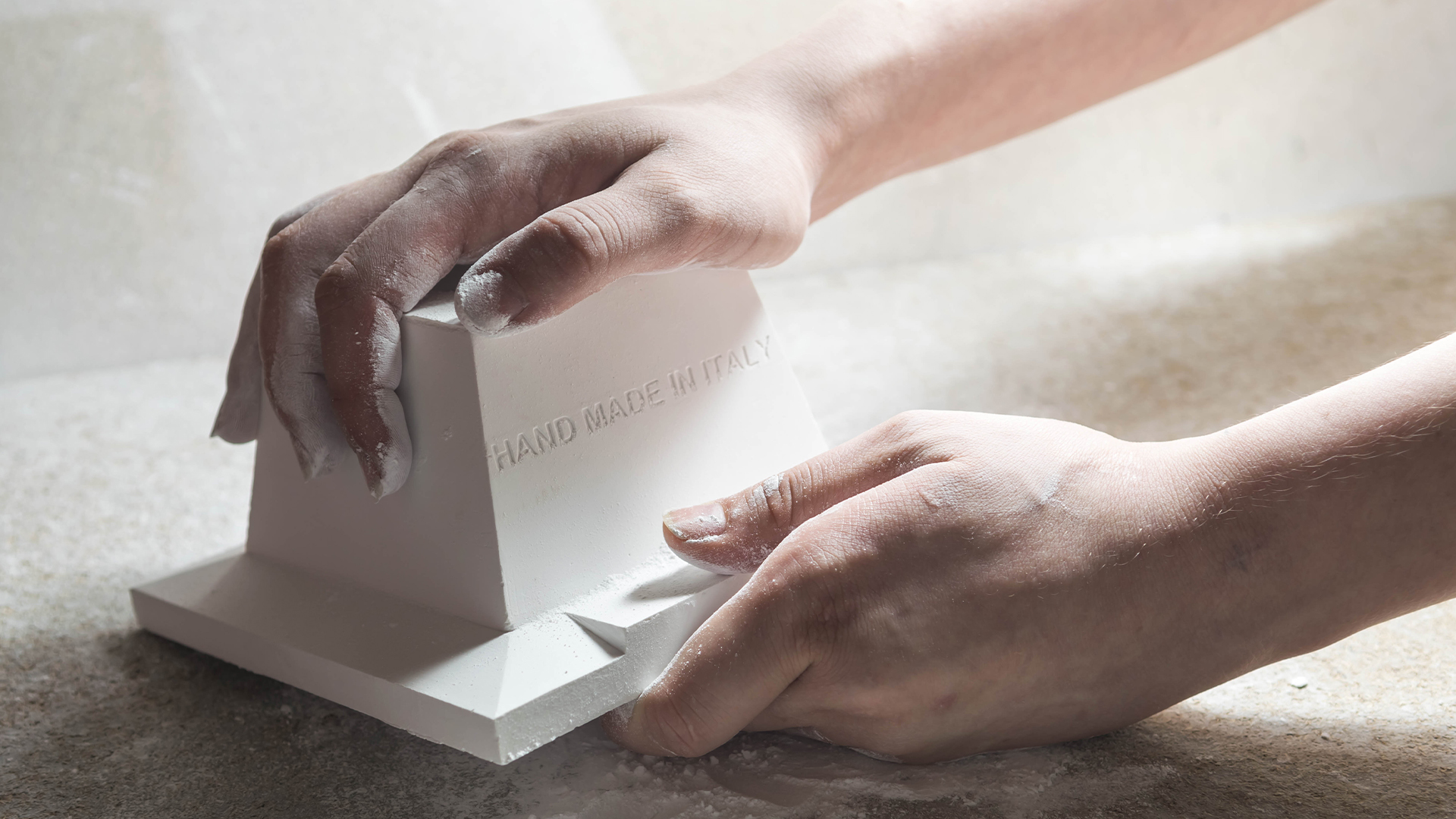 CRISTALY® purifies the air!
powerful antibacterial effect
CRISTALY® has been tested by the American independent laboratory International Product Assurance Laboratories, and has been found to be a material with a powerful antibacterial effect, whose process works both in light and in the dark, to guarantee the ability to transform harmful substances in the air into harmless substances, with a process similar to chlorophyll photosynthesis.
As required by ISO 27447, CRISTALY® was subjected to cycles of light, dark and UV rays for hours, and the numbers of bacteria were calculated during the process, and the amazing result is that the number, both during the hours of light and during the hours of darkness, is always zero: a total annihilation of bacteria! CRISTALY® also contains titanium dioxide, a component capable of reacting to pollutants such as nitrogen oxides (NOx) and neutralizing them.
In particular, the tests were carried out with Esterichia coli and Staphylococcus aureus and can be considered valid against all similar bacteria that perish in the same environments, therefore the antibacterial activity is particularly effective against lung and heart illnesess.
CRISTALY® is compatible with plasterboard installationsand, thanks to its low thermal conductivity properties, its non-deforming and non-flammable surface, it is a material with excellent resistance and safe for use in easily accessible areas. On top of that, CRISTALY® gives to our products surfaces perfectly white and pure to the touch, that can be decorated with any type of water paint, ensuring the customization of any product of the collection.
CRISTALY® confirms itself as a material with very high technical performance, and now adds to its history the ability to purify the air and make the environment better for all those who live there.
Despite these results now arriving, CRISTALY® has maintained its formula and its artisanal process for years: all the millions of products shipped in CRISTALY® and installed in your homes, hotels, restaurants, offices, spas, and all spaces illuminated by 9010 light, have always been working to degrade the bacteria present in the environment!
This milestone contributes to the Sustainable Development Goals number:
3 – Ensure healthy lives and promote well-being for all at all ages
7 – Ensure access to affordable, reliable, sustainable and modern energy for all
9 – Build resilient infrastructures, promote inclusive and sustainable industrialization and foster innovation
11 - Make cities and human settlements inclusive, safe, resilient and sustainable
For further informations on Sustainable Development Goals, see sdgs.un.org/goals