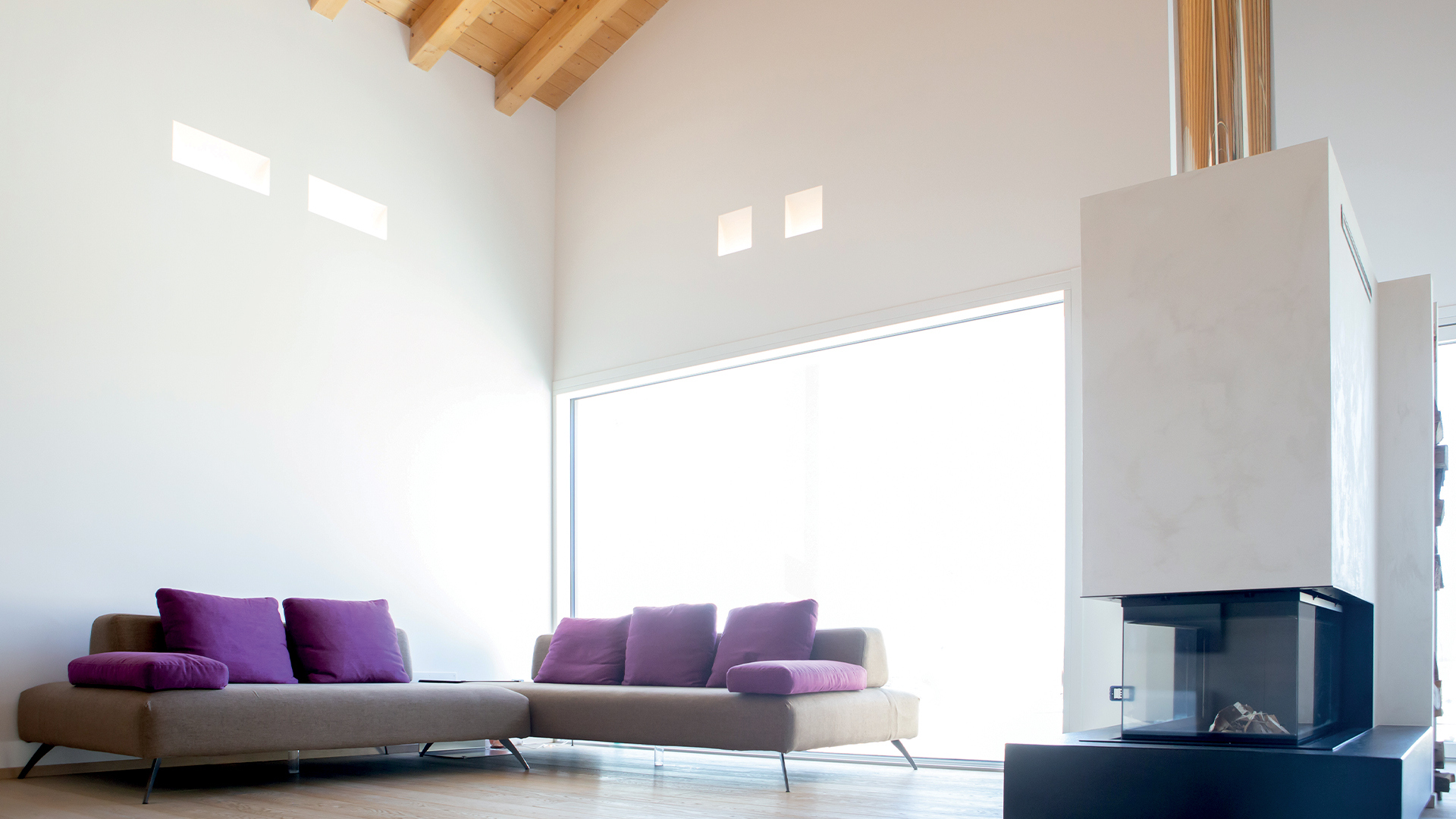 Choosing the right type of lamps for a given style of décor can enhance the value of an office or home. Proper lighting makes it possible to make the most of the livable conditions of a room and generate a decidedly satisfying scenic effect to capture the attention of viewers.
However, care must be taken in choosing modern lamps by taking into account the nature of the room, the size of the room, the area you intend to light, the type of atmosphere you want to produce through lighting, the color and style of the rooms, and so on.
Here are some of the most bewitching types of lamps and lighting sources that will make any modern environment irresistible!
Modern LED lamps
Modern LED lamps are a recommended choice for lighting stores, restaurants, offices and homes in a smart and energy-conscious way.
Lamps with warm lights are recommended for classically styled environments, while those with cool lights are better suited to contemporary settings.
Unlike traditional chandeliers, LED lamps are very advantageous from the point of view of energy consumption and the scenic effect they generate, because of their long life and modern, minimalist design. In addition, LED lamps can be customized to meet the needs of a specific environment.
Compared to traditional types of lamps, they ensure energy savings of up to 90 percent and a lifespan of literally years, making them a highly recommended choice if you need to leave them on for a long time.
LED lamps offer excellent light output, have no toxic or polluting substances, and are maintenance-free, so they are definitely in line with the stylistic and lighting needs of modern environments.
Modern wall lights
Modern wall sconces are a wall lighting system designed to be mounted on a wall and provide the required illumination to a room. They can be used to create a bewitching atmosphere around a particular detail, to emphasize the aesthetic merits of a painting or sculpture, or to generally provide illumination to a room. Modern wall sconces have a minimalist design that goes well with many types of today's environments and can be made from a variety of materials, such as chrome-plated metals, glass, fiberglass, or wood.
Modern indoor wall lights due to their versatility lend themselves well to the lighting needs of different types of environments. If you want to produce a soft atmosphere, it is recommended to apply a wall sconce with soft light, while a wall sconce with a strong and direct light generates a strong and bold illumination.
In the case of modern bathrooms, we can opt for a wall sconce that can generate not only a light toward the mirror but also toward the face, illuminating it evenly. These lamps can be applied on the cabinet, mirror or wall, and be adjusted to produce the recommended shade to illuminate without straining the eyes.
Modern LED chandeliers
Modern pendant chandeliers are a type of pendant lights that hang supported by a wire or chain.

Modern LED chandeliers are a type of ceiling lighting that make use of LED diodes as the light source. Such devices are highly valued for their energy efficiency and the long life they provide. In addition, modern LED chandeliers often have a clean, minimalist design that makes them adaptable to multiple types of environments popular today.
For a room with a very high ceiling, we can opt for a chandelier placed at a height that allows anyone to admire it; if, on the contrary, the ceiling is low, we can opt for a ceiling light that avoids annoying the occupants.

Modern LED chandeliers can have a teardrop, sphere or tube shape, and be made of different materials, such as glass, metal or wood.
9010novantadieci provides you with beautiful rosettes made of CRISTALY®. An eco-friendly non-toxic material 100% made in Italy, valuable to the touch and bewitching to the eye. CRISTALY® is a handcrafted material with a powerful antibacterial effect in both light and dark, capable of rendering harmful substances in the air harmless.

You can also consider installing two modern lamps for the living room, especially if the room is very large and you want to direct the light to specific areas.
Keep in mind that a single chandelier is often not enough to light an entire room, so people generally opt to introduce other lighting systems such as wall sconces to provide the necessary light. Too many points of light however are likely to annoy the eye, so it pays to consult a professional interior decorator to adopt lighting choices best suited to a given room.

Modern ceiling lights
Modern ceiling lights are a type of lamp attached directly to the ceiling and can be made of different materials, such as glass, metal or wood, as well as having different shapes and sizes. They are very functional indoor lamps that can create a soft and cozy atmosphere for kitchen, bathroom, living room, hall, bedroom.
Ceiling lights are designed in shapes (square, round, rectangular, cylindrical...), sizes and colors (white, black, gray...) that are suitable for both classic and modern homes with an elegant and refined style. They can be used to illuminate either the entire room or only a point in it, producing a diffuse but not blinding light. Recessed LED ceiling lights provide an elegant piece of furniture with low energy consumption. Integrated LEDs produce uniform light suitable for low-ceilinged rooms, areas near the front door, stairs, kitchen, closet doors.

9010novantadieci is available to provide you with classy lamps suitable for modern style rooms. For over 50 years we have been producing innovative lighting systems with an eye for tradition and the environment.