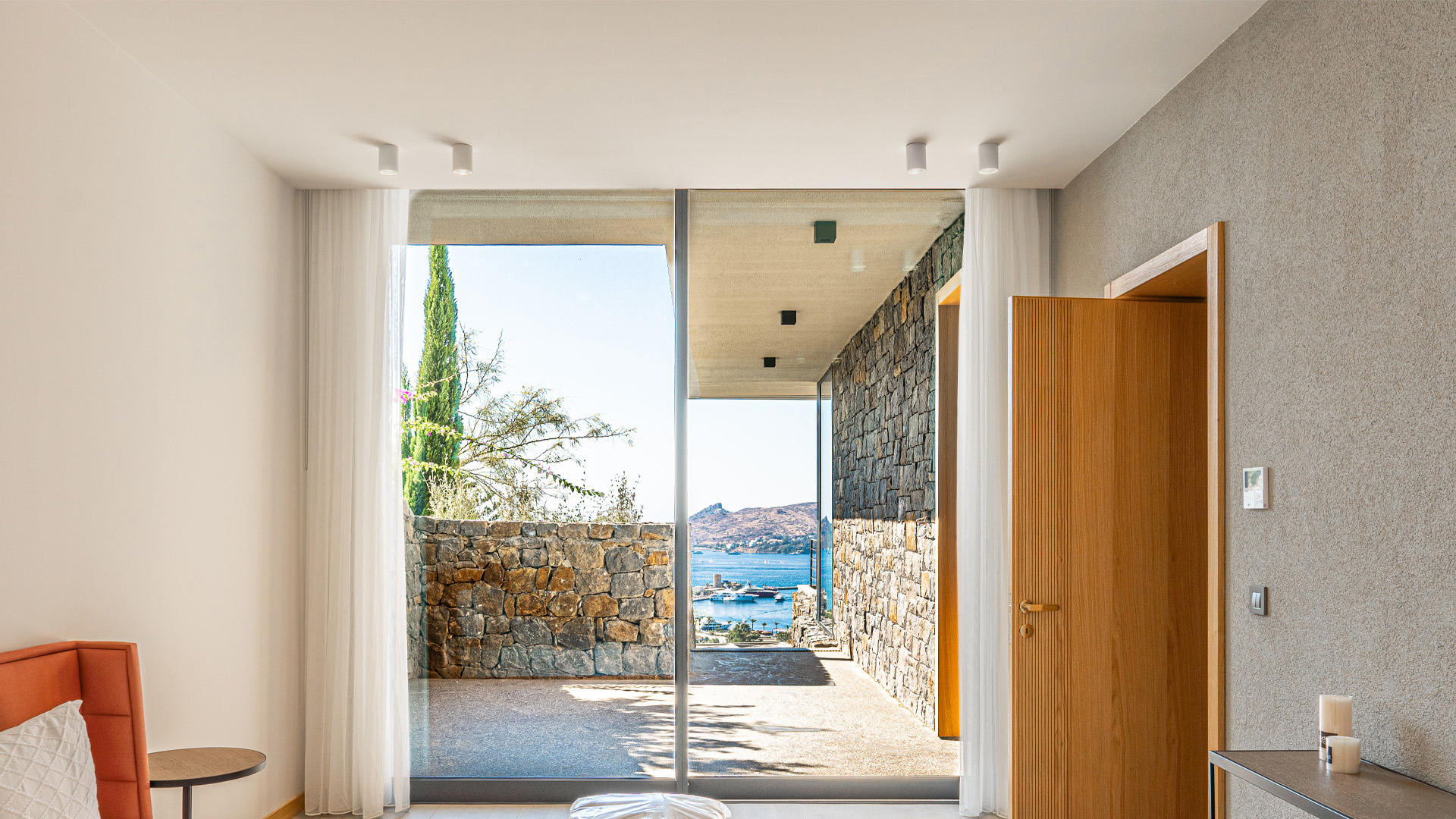 Wall lamps are usually the main light source of a balcony or terrace, installed to illuminate the surroundings of the house and to make the exterior of the home a safe place even at night. Lamps can have rounded or polygonal shapes depending on the style of the house and the optical effect to be generated.

How to illuminate terraces and balconies with outdoor lights
Outdoor lights are used to illuminate various outdoor areas such as terraces, patios, driveways, gates and flower beds.In addition to having a decorative function, they help to improve home security and increase the comfort of outdoor spaces on summer evenings.
Balcony wall lights can be chosen in many colors: white, black, bronze, brass and be fitted with special accessories, such as motion sensors to detect the approach of unauthorized parties. They can be placed on the exterior walls of the home and produce direct or indirect light.
Recessed lights are light sources embedded in given architectural elements, creating discreet and fascinating illumination.
They generate fascinating lighting effects along chosen pathways, creating elegant and sophisticated lighting in the garden.
Outdoor spotlights are ideal solutions for illuminating specific points in the garden, such as trees, shrubs or sculptures.
Light posts are lighting points that combine an appreciative attention to aesthetics with the practicality of soft, subdued lighting. Bollards can be distributed along the area to be brightened, so as to create eye-catching lighting effects that chase away darkness and elegantly delineate the path to be traversed.
Pendant lamps are placed on a fixed, rigid terrace structure. They offer direct or diffused light depending on the model, and multiple light points can be used in different locations, depending on the size of the area to be illuminated and the scenic effect to be achieved.
Outdoor ceiling lights can be used to illuminate the entrance to a house, garden or outdoor courtyard to improve visibility and safety in these areas.
Which ceiling lights to choose to illuminate balcony and terrace
Outdoor lights enrich the aesthetic effect of facades that face outdoors and provide the required illumination.
Outdoor ceiling lights in particular can provide general illumination or targeted lighting in specific locations, such as entrances, porches, courtyards, or gardens. They come in different shapes and sizes and can be made from a variety of durable materials, such as metal, glass, and plastic. In addition, many outdoor ceiling lights can be equipped with motion sensors that turn them on automatically when they detect the presence of people or when it gets dark. This increases the safety and comfort of the home.
CRISTALY® wall-mounted ceiling lights are made specifically for indoor environments: they are purest-touch installations, focused on a crystalline beauty that denotes elegance and care in every detail.
BETALY® ceiling lights are made with great attention to every detail, and are designed to emit uniform and evocative light. This material composed of fine marbles, cements, river sands and quartz sands is realized in the production of exquisitely crafted light sources designed to provide a unique aesthetic experience for elegant, modern homes.
What LED lights to put on balconies and terraces?
LED outdoor lights are ideal for illuminating the garden with an eye for aesthetics and energy consumption.
LED technology ensures low power consumption even with prolonged use. Outdoor LED lamps are advantageous lighting devices if there is a need to illuminate the outside of homes for a long time. They typically give off a powerful light that is perfect for deterring intruders and helping guests find their way around. LEDs have a much longer lifespan than traditional lamps, reducing the need for replacement. LED lamps can be used to illuminate the balcony area or to create decorative lighting effects.
Wall-mounted terrace lamps and LED strips make it possible to generate eye-catching and welcoming lighting. The indirect light given off can enhance the most relevant details of facades and produce eye-catching light effects.
Outdoor LED wall lights are ideal solutions for illuminating balconies, terraces and facades. They are very suitable for giving the outdoor areas of the home a pleasant atmosphere, especially in summer when you want to enjoy the evening breeze from the balcony or in the garden.
LED 9010novantadieci wall lights generate bewitching accentuated effects in the illuminated area. They are models with reliable functionality, able to withstand moisture and weather (marked with IP65, a level that certifies complete protection to the penetration of solids, penetration of liquids from vapors, drops, water jets and splashes towards any direction).

9010novantadieci is ready to provide you with outdoor lamps that will meet your needs for terrace and balcony lighting. We have been producing cutting-edge designer lights for over 50 years, with the utmost respect for tradition and minimizing environmental impact.