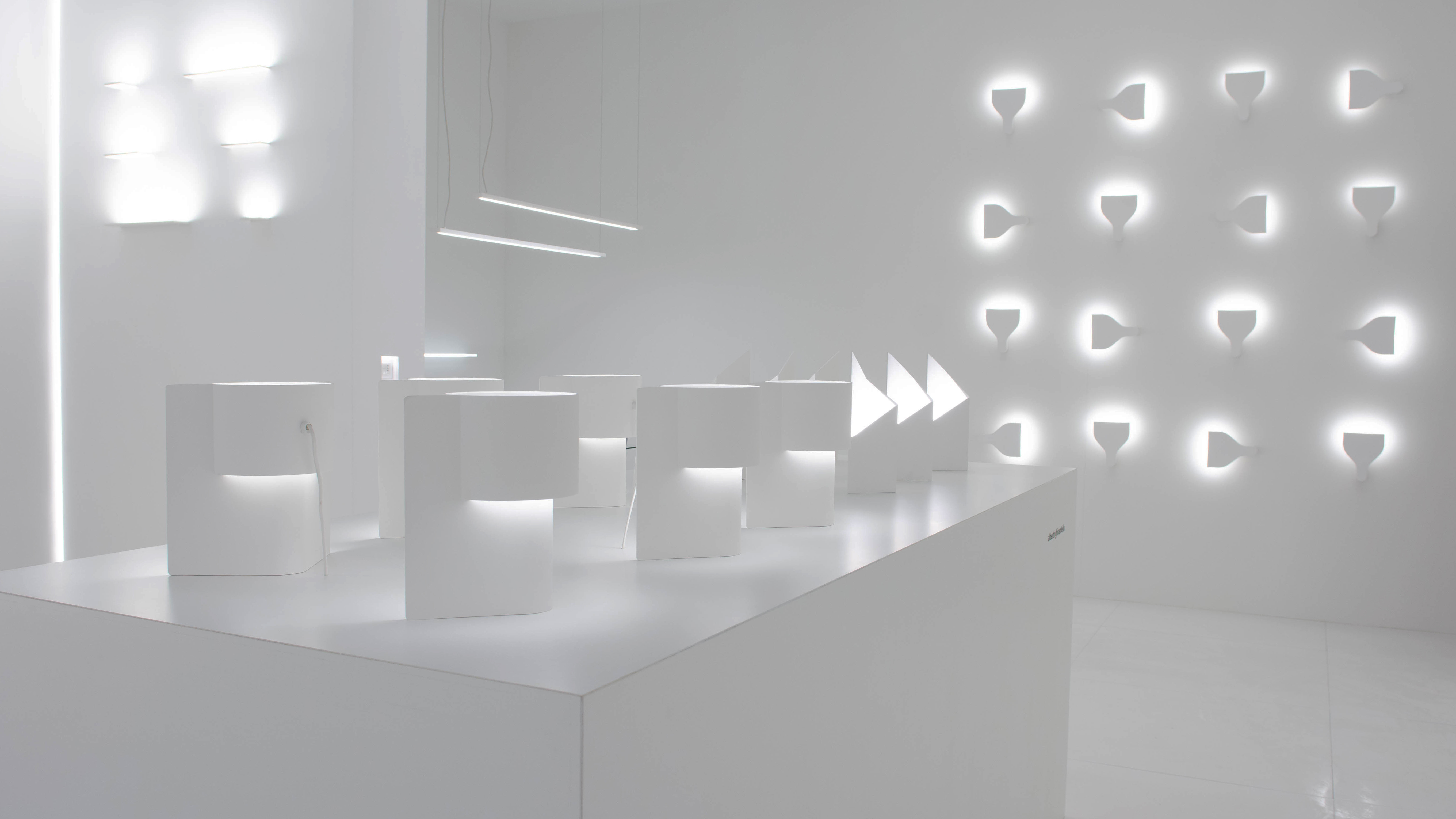 New shapes, collaborations with distinguished designers and forged materials for the light of 9010novantadieci meet together in this ingenious booth. The black exterior catches the eye towards the bright and white entrance and towards the perfect light that illuminates the path to the inside of the exibition area of the booth.

Plays of light and colors, controlled by smartphone thanks to the partnership with the CASAMBI application, playful recessed lights, wall lights and table lamps that aim to the well-being, geometries and natural shapes, dematerialization and soft touch surfaces. The physical and emotional aspects of a light source with a more or less warm color and the integrated result of the house system are analysed. Modifying the light according to moods and take advantage of preset scenarios or create new ones, changeable over time, it is possible.
The incredible beauty to meet the bioligical needs of the circadian rhythm (well-being connected to the sleep-wake rhythm) and integrate artificial light to the natural one in order to ensure comfort and energy saving, is easy and achievable thanks to the 9010novantadieci products.
9010novantadieci creates an idea of light even more integrated into the project, both for the technical features and the aesthetic choices. CRISTALY® and CERAMICA 9010® in their perfect white are the protagonists of this apotheosis of light. With patented technological innovations presented in this important event, such as the pathmarkers (4205 series), whose fixing and recessed system is absolutely new in the world of lighting. Our unique in the world MINILED, whose miniaturization of the light source does not impact the power and luminescence of this spectacular technology.

The costant reserach of 9010novantadieci is reality, and the lighting products we create are witnesses of this.