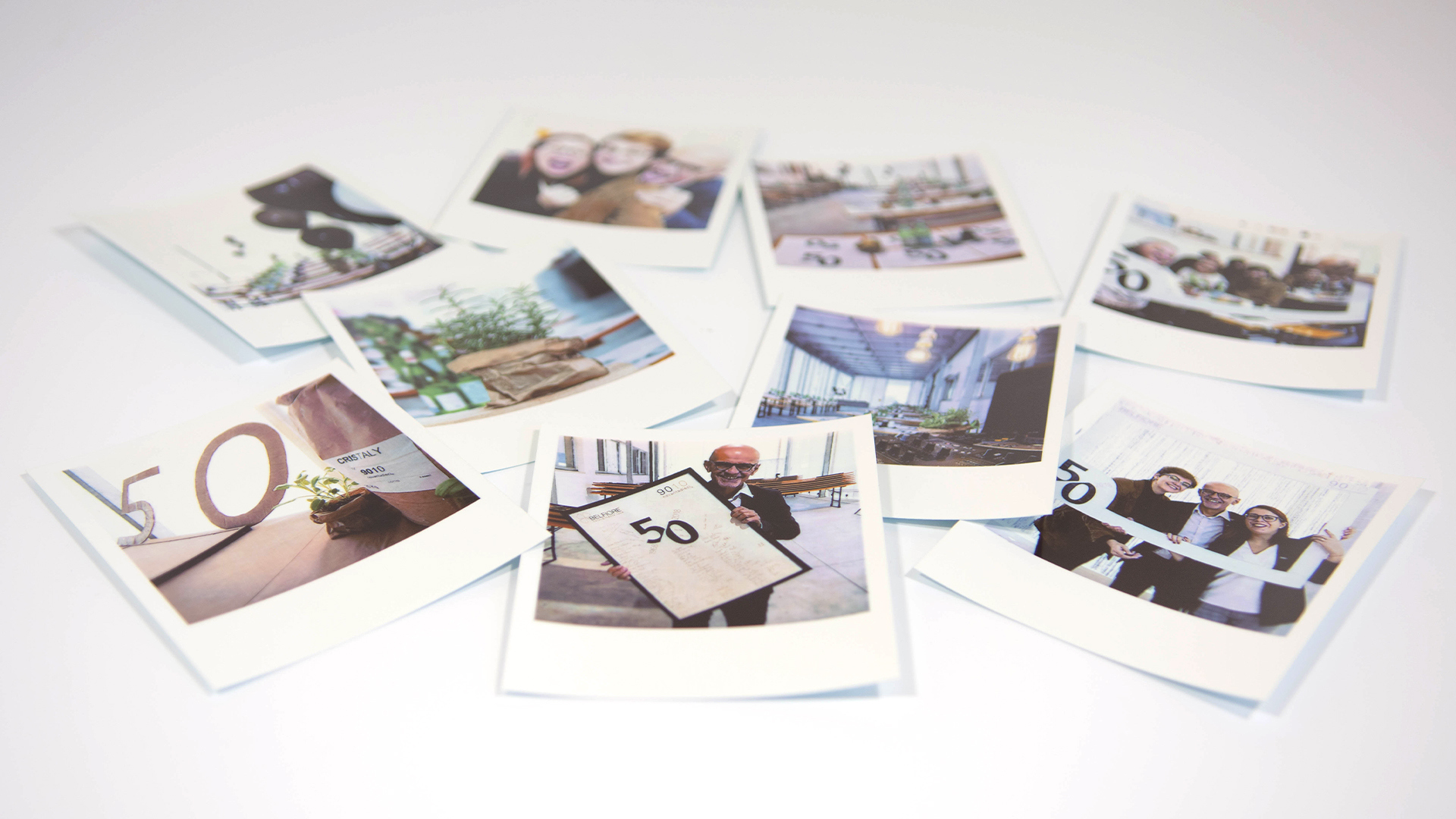 It feels like we started yesterday because our enthusiasm and dynamism are the same, but a lot of things have happened.
Our Evolution
We started small, we expanded, we have understood the changing of times, and have done everything to respond to your needs. We have listened to your opinions, turning them into services that have made us unique and different. The new generations have joined the old, and we have launched new strategies and integrated tools for contemporary communication to offer you something more.
Our Identity
We have dealt with our territory and environmental heritage with projects to support the Bassano Bridge, the Territories of the Brenta and the Asiago plateau.
We decided to focus on 9010, but we are the same, just more structured, efficient, dynamic, modern, and experienced.
And it's been just 50 years!
1968-2018
This year marks the 50th anniversary of our company.
A great milestone achieved thanks to the everyday commitment of our team and the trust of our customers that have chosen us.
We have decided to celebrate this entrepreneurial success with a special event together with our agents, partners, families and friends.
THE RIGHT TIME
A gift in CRISTALY® in our party of our first 50 years: a clock designed, made and painted by hand, whose hour hand moving reminds us not only the time spent together, but also the future and the time that awaits us!
On the back, engraved, there are our company logos BELFIORE SRL and 9010novantadieci, and the words "1968-2018, 50 years together" and our historic and winning "Made in Italy".
THANK YOU FOR YOUR PARTECIPATION!
A sincere thank you to who has shared with us this such important milestone and has trusted in 9010novantadieci over these years, with the wish to do better and better.