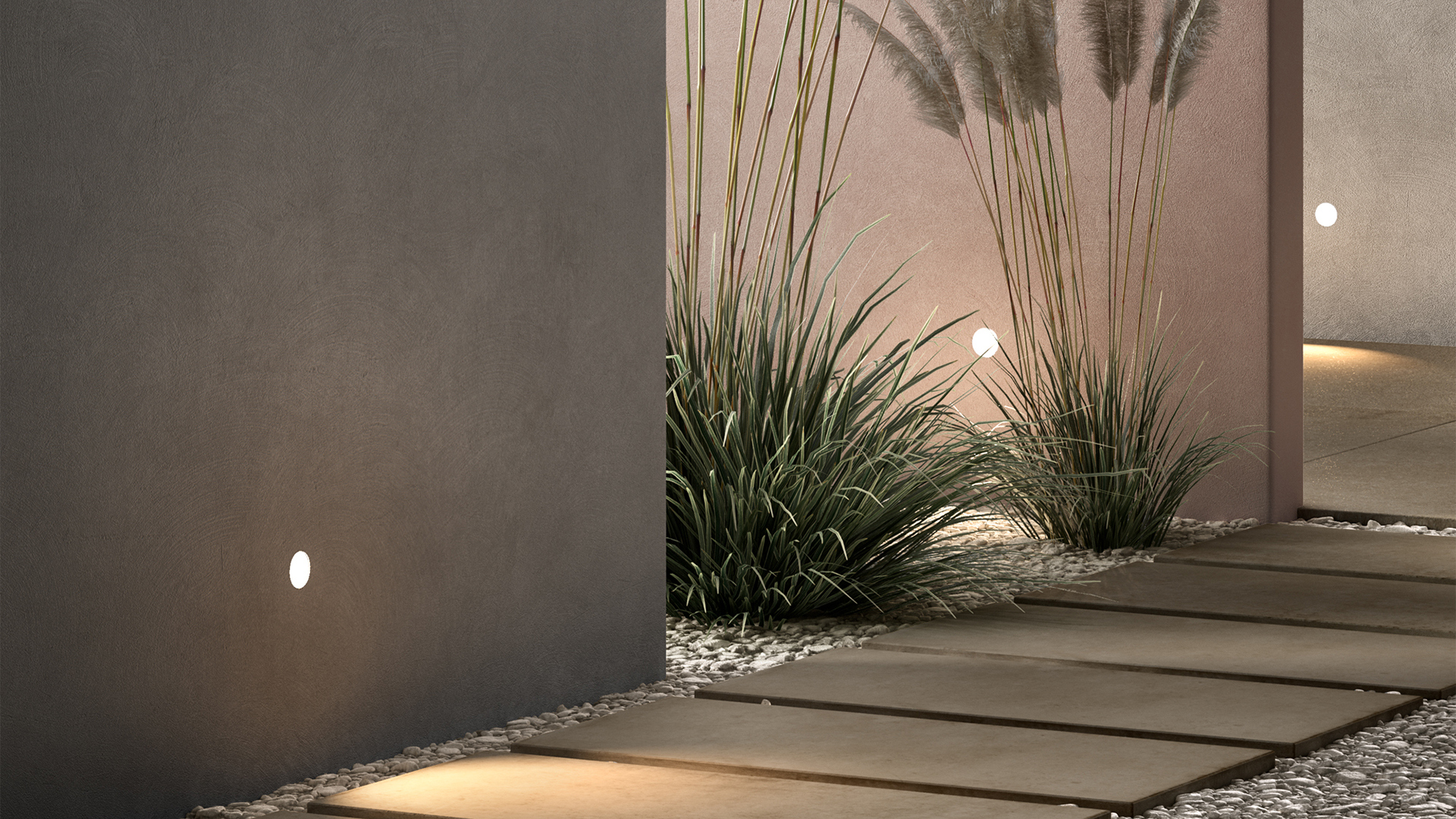 Are you looking for an enlightening recipe?
Switch the oven on and prepare everything you need, we are about to reveal the best recipe for Made in Italy outdoor lighting… word of 9010novantadieci!
A new collection of lighting solutions for outdoor environments.
9010novantadieci presents its first collection of recessed lighting articles conceived and designed for outdoor environments.
These new models fully integrate with the architecture, disappearing in the daytime. As soon as night falls, beams of light reveal buildings, enhancing their shapes and forms. These minimalistic yet corporeal lights are made entirely of BETALY®, a natural, versatile and durable material specifically designed by 9010novantadieci for its outdoor illumination products. They are designed to be directly inserted into the structure of the building, and therefore do not affect the insulating properties of its cladding, or its energy class.
1301
A line characterised by 9010novantadieci's unmistakable design style. The recessed model for exteriors comes in different sizes, and offers a range of possibilities in terms of how it interacts with the environment, organically adapting its shapes to the context into which it is inserted.
1302 - 1303 - 1305
Inspired by basic forms, grow in the rays of light. Pure forms lend themselves to stylishly furnishing your entire garden space, creating areas of enveloping shadows and intense light.
1304
Geometric and minimal, this element becomes one with the wall into which it is inserted. This resistant and versatile pathmarker comes in three sizes, and creates unusual light effects and imaginative compositions that can enhance any environment or create new paths.
ALFIERE
by Giacomo Edi
Sharp and gentle contrasting lines strike a balance in this reassuring-looking object. Its shape recalls a piece of urban furnishing or the image of a chess piece. Its central body's oblique and functional sign allows for a broad diffusion of frontal light. ALFIERE, by Giacomo Edi is a discrete and gentle presence that illuminates our paths.
VIMA
by Tommaso Andolfatto
A mobile lamp and reinterpretation of the ancient lantern, which can be used outdoors as a pathmarker or decorative lamp. It provides warm diffused lighting that favours visual comfort. Made of BETALY®, VIMA, by Tommaso Andolfatto, is a curious-looking object even when turned off.