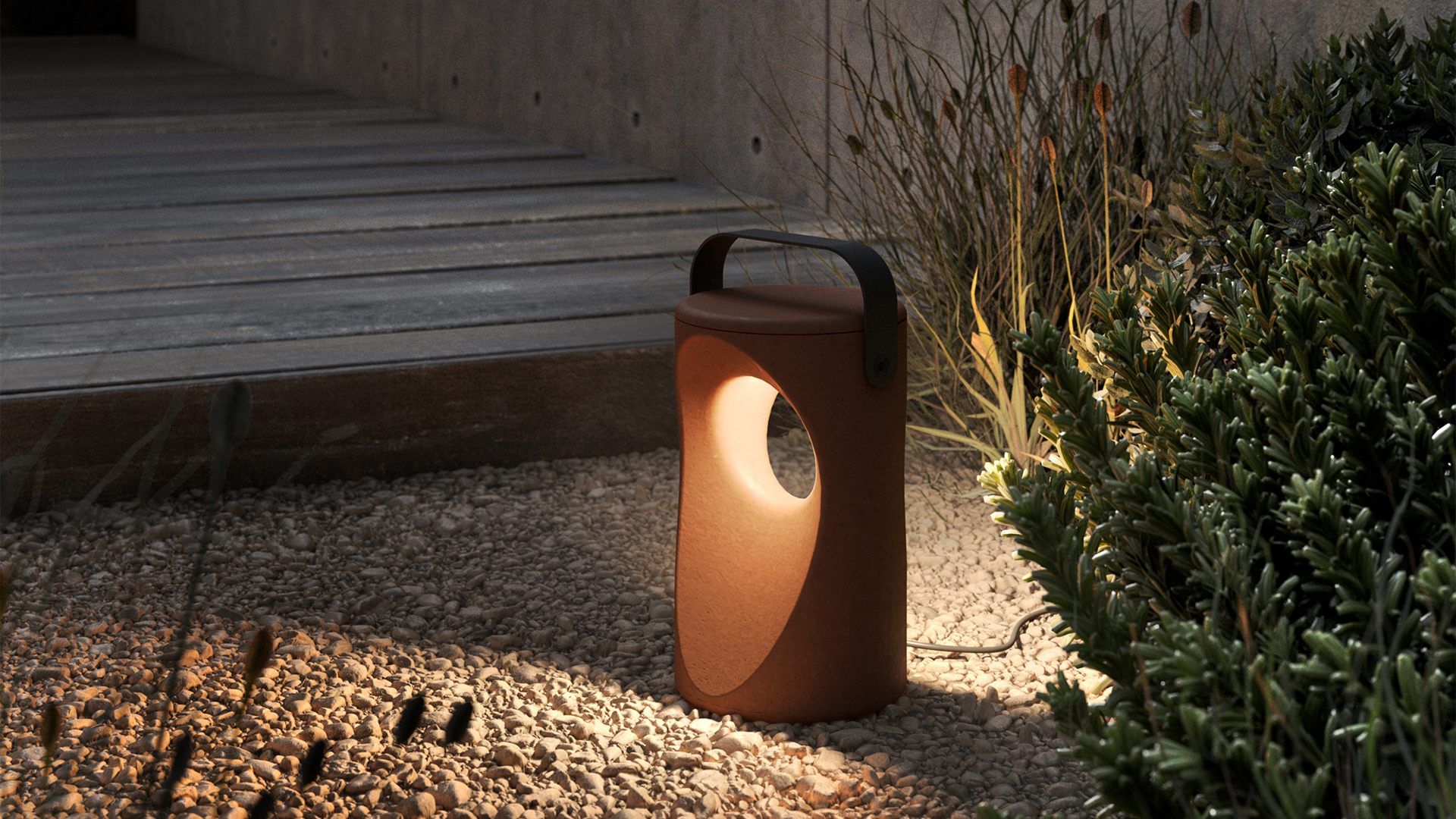 The designer Tommaso Andolfatto, who collaborated with us with the new Outdoor collection, tells us about himself by answering some of our questions and talks about VIMA, the new outdoor lamp.
Who is Tommaso Andolfatto?
I was born in 1987, I graduated in Industrial Design. Since 2015 I have been working in several industrial sectors acquiring skills in various production techniques, at the side of established designers such us Matteo Ragni in Milan and Tomek Rygalyk in Warsaw. Since 2018 I have been dealing with the design and planning in the fields of lighting, sport and furniture. In 2020 I founded Porporahandmade, a brand that recycles local wood to transform it in design objects. My approach is "materials driven": the material is the main character, it must be respected, in sight of its correct use and mainly its correct recycle.
How was VIMA born and why was it named like that?
VIMA was born from the need to have a mobile lamp that can be used outdoor in different ways: as either a pathmarker on the ground, or a table lamp or a decorative lantern. VIMA is a remind of the lantern archetype, in Greek Vima means step.
Which was the creative process?
We wanted to reinterpret the ancient mobile lantern in a sculptural way, letting light cut the cylindrical volume from which it emerges, a warm and not dazzling recessed light, for the visual comfort in outdoor environments.
What was your impression about 9010novantadieci®? What impressed you most about our reality?
9010novantadieci® immediately impressed me for the simplicity and purity of their products. Basing on this mood I tried to express these features by offering some products that could speak this language.