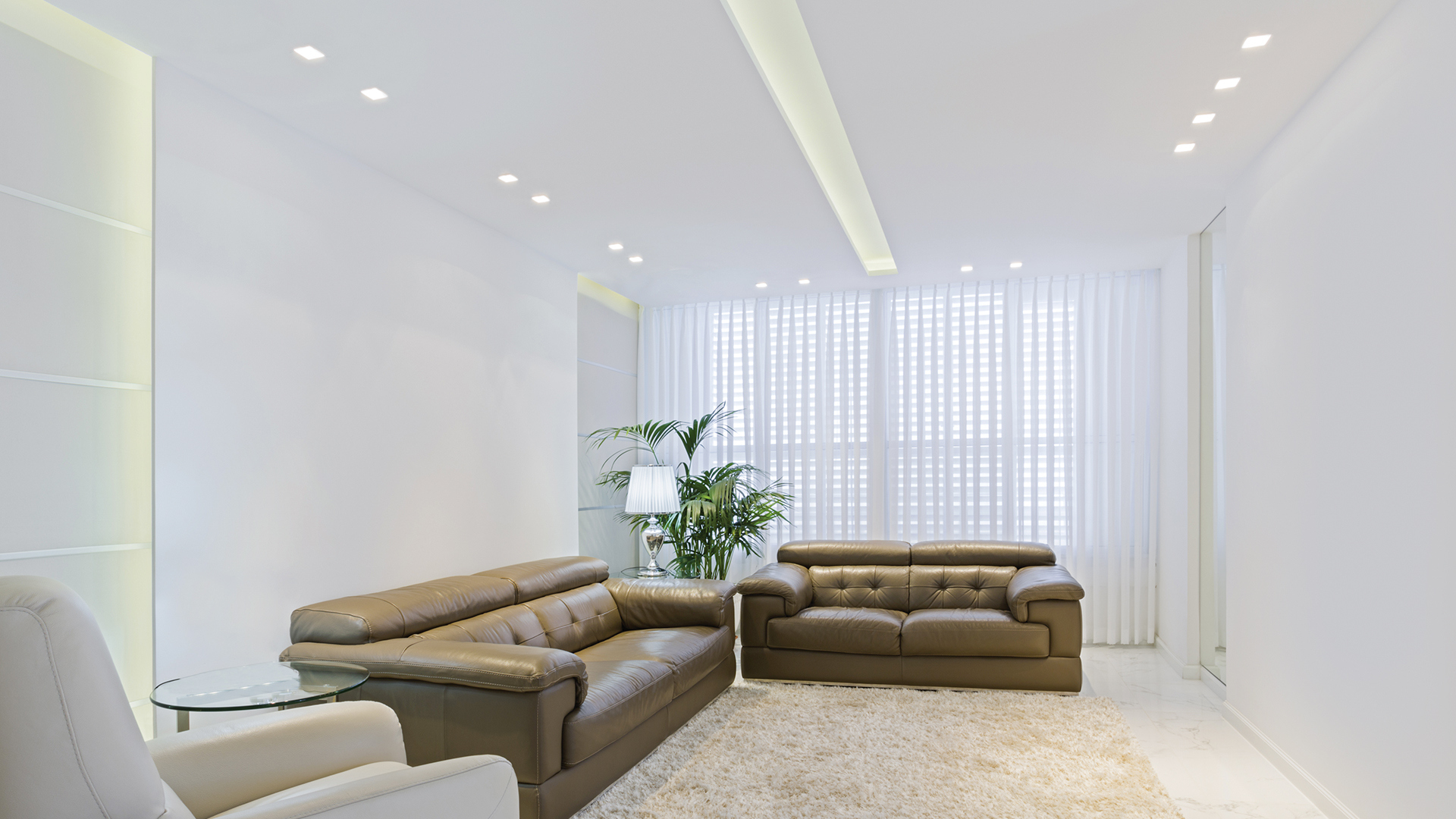 It is very often necessary to regulate the intensity of light according to the environment. The light modulation of LED lamps makes it possible to reduce consumption in proportion to the amount of light emitted.
Installing an LED light improves the environment as an LED lamp consumes less power than an incandescent lamp with the same performance. In addition, when combined with appropriate dimming, it allows you to determine the range of illumination to be generated in each room of the house, office, shop or restaurant, depending on the movements or actions taking place in that space.

Here's what you need to know about how to adjust the intensity of the integrated LEDs to achieve lighting suited to your needs.

What is a dimmer?
A dimmer (also called a light dimmer or dimmer) allows you to independently determine the intensity of the light you want a device (lamp, panels, LED strips) to emit, so that you can achieve a style of lighting that suits your needs.
Dimmable lamps are so called because they make use of a dimmer, an electrical component capable of adjusting the power produced by a lighting source.
The dimmer makes it possible to calibrate the light according to our needs of the day: depending on the time of day, we can therefore produce it more weakly or intensely. This allows us to adjust the light to the need of the activities to be carried out, for example, illuminating more a table or a work area than a relaxing corner, or creating scenarios that follow the natural light of the sun and the circadian rhythm of the day.
In addition, you can also save on electricity consumption and reduce your electricity costs by choosing and developing only LED lighting that suits your real needs.
There are different types of dimmers available on the market (for LED lamps, halogen lamps, LED strips, floor lamps), so you need to find out which model is best suited to your needs.
Each version can achieve specific lighting effects in relation to the light source it regulates, dimming to a more intense or diffuse tone as desired. To choose the most suitable dimmer for your application, you need to pay attention to the number of lighting points in your home and the overall power to be managed.
If you don't want to run the risk of making mistakes, a professional lighting designer can advise you on the most suitable light for each room and the appropriate dimmer to include for each room or space.

A dimmable LED lamp does not change color as the light intensity drops, while an incandescent lamp gradually turns more yellow as the brightness drops.
Drivers and items can work at Constant Voltage (CV) or Constant Current (CC). Let's find out together the main differences and when to use them.
Constant Voltage vs Constant Current drivers: which one to use
Drivers designed to power LED devices can be either Constant Voltage (CV) or Constant Current (CC).

A Constant Current LED driver provides a constant current and variable voltage at its output. The output voltage changes according to the connected load so that the amperage is always constant. This type of driver is suitable for all items for which the value and unit of measurement expressed in mA (milliAmpere) are indicated.

In addition, these drivers allow for customized modular installations, for example with LED strips, and are easier to manage in applications, as well as providing a more uniform level of brightness.
Drivers make it possible to keep the voltage transmitted to LED lighting installations constant, avoiding failures from current peaks. LED drivers offer a greater lifetime and emit more light from the luminaires. The driver allows several LED lamps to be connected, in relation to its maximum sustainable wattage: a good rule of thumb is not to rely on more than 80 per cent of the river's wattage in order to ensure proper functioning.

On the contrary, a constant voltage driver keeps the output voltage fixed by modifying the current flow. This type of driver is suitable for all LED products in 24V, which require a stable voltage and may have simple resistors or an internal driver placed inside the LED module.
The constant voltage driver is functional, therefore, in case of LED spotlightshaving an established and fixed current intensity.
If you need to connect several LEDs to one driver in your home, you should always check the type of electrical part: if the driver and the items are in Constant Voltage (24V), the connection should be made in parallel, if they are in Constant Current, the connection should be made in series.
How to adjust the built-in LEDs
Home automation lighting (smart lighting) is based on the introduction of various technologies connected through the wireless network that allow lights in the home to be managed interconnected remotely (through smartphones or voice commands) or with wall controls. In fact, devices communicate with each other through wireless connection ensuring the transmission of commands and the ability to serve various household functions jointly and according to one's needs.
There are different ways to adjust the light intensity of the integrated LEDs. These allow greater control of the light output than all common lighting solutions. One such system is Casambi, chosen by 9010novantadieci for its high reliability and user-friendliness, user-friendly operation and ease of use.
Casambi is an advanced lighting system that enables wireless lighting control from a smartphone or tablet via Bluetooth technology with low energy consumption. It is a solution that can be easily and functionally set up with drivers or LED light sources, which can be adjusted via an application compatible with Android and iOS operating systems.
The home automation innovations available to us today allow us to customise the lighting via integrated LEDs but also, for example, to modify it via voice commands, in order to best meet the user's needs.

9010novantadieci offers the possibility of tailor-made cutting, lighting studies and customisation specific to your project. We also provide our customers with the possibility of customising products to meet any lighting need and requirement.
Keep in mind that, for 9010novantadieci's integrated dimmable LEDs, a control system is available that allows you to adjust the light intensity to your preference.
We provide you with a catalog of dimmers and dimmable products from which you can choose the ones best suited to your needs.