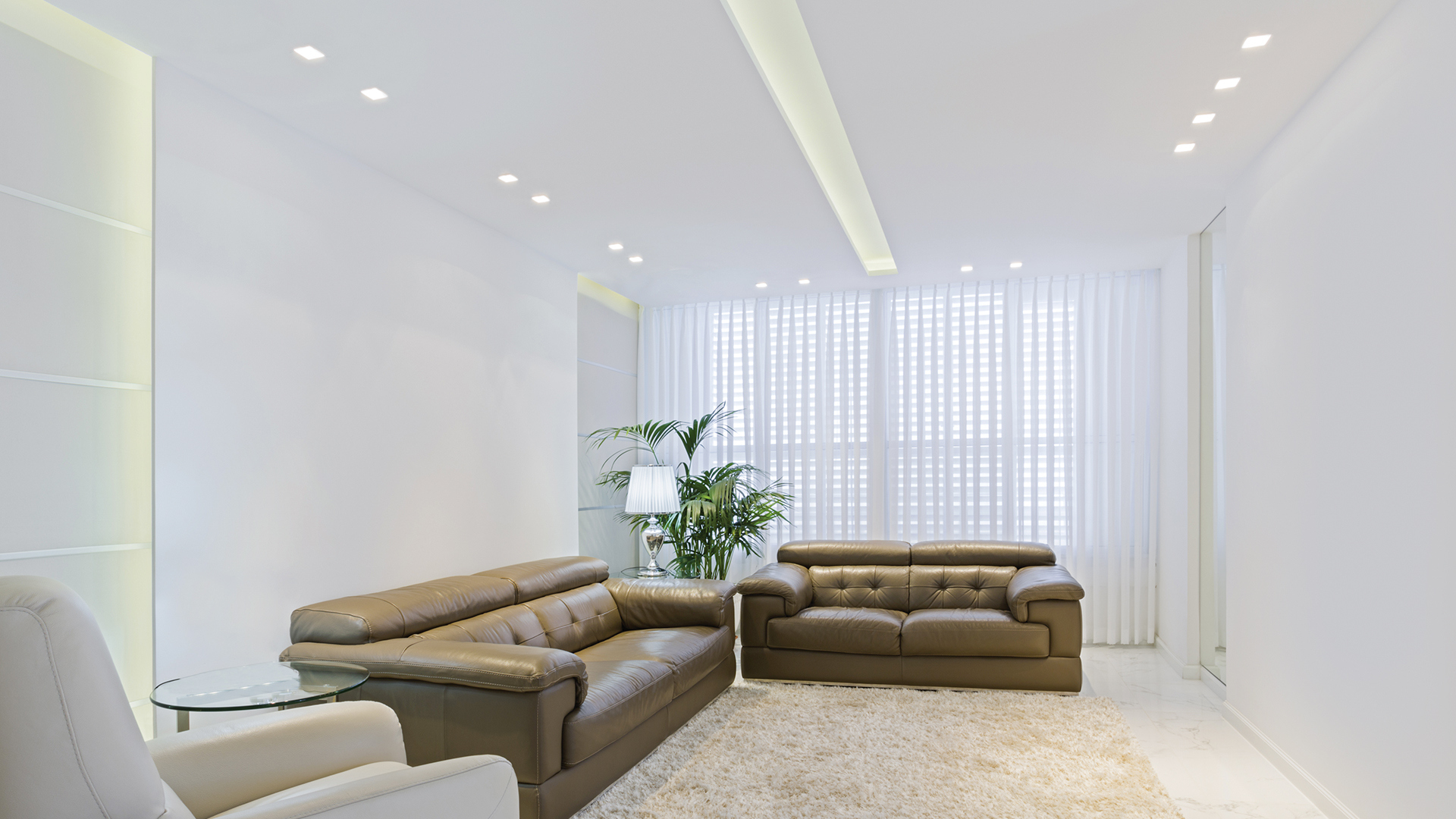 It is very often necessary to regulate the intensity of light according to the environment. The light modulation of LED lamps makes it possible to reduce consumption in proportion to the amount of light emitted.
Installing an LED light improves the environment as an LED lamp consumes less power than an incandescent lamp with the same performance. In addition, when combined with appropriate dimming, it allows you to determine the range of illumination to be generated in each room of the house, office, shop or restaurant, depending on the movements or actions taking place in that space.

Here's what you need to know about how to adjust the intensity of the integrated LEDs to achieve lighting suited to your needs.

What is a dimmer?
A dimmer (also called a light dimmer or dimmer) is a device that allows you to independently determine the intensity of the light you intend to make a device (lamp, panels, LED strips) emit, so that you can achieve a style of lighting that suits your needs.
Dimmable lamps are so called because they make use of a dimmer. The dimmer allows us to calibrate the light according to our needs of the day: depending on the time of day, we can therefore produce it in a dimmer or brighter way, for example, adjusting the light to the need of the activities to be carried out, or creating scenarios that follow the natural light of the sun and the circadian rhythm of the day.
There are different types of dimmers on the market (for LED lamps, halogen lamps,
LED strips,
floor lamps), so you need to ascertain which model best suits your needs.
In fact, each version can achieve specific lighting effects in relation to the light source it regulates, declining brightness to a more intense or diffuse tone as per preference. To choose the most suitable dimmer for your case, you need to consider the number of lighting points present and the overall power to be managed.
If you don't want to run the risk of making mistakes, a professional lighting designer can advise you on the most suitable light for each room and the appropriate dimmer to include for each room or space.
Constant Voltage vs Constant Current drivers: which one to use
Lighting can be controlled by several modes:
Push-button dimmable driver: On/off with short press, intensity adjustment with long press. Requires push button with normally open contact, not included.
Power supply dimmable via 0-10V analog signal: Brightness change from 0V (minimum) to 10V (maximum).
Power supply dimmable via DALI system: Control via DALI standard-compatible unit.
Phase-cut dimmable feeder: Widespread technology for conventional lamps; for LEDs, dimming via external control device with phase-cut output (not included).
If an item is LED and not to be powered at 220V, then a driver must be used. Drivers and items can work on Constant Voltage (CV) or Constant Current (CC).
A Constant Current LED driver provides a current of constant intensity and variable voltage at its output. The latter varies according to the connected load so that the amperage is always kept constant. This type of driver fits all products for which the value and unit of measurement expressed in mA (milliAmpere) are indicated. It is useful for devices that require a constant current to ensure stable and safe operation, such as some types of LEDs. It can offer greater precision in brightness control and can be more efficient in terms of power consumption.
In addition, these drivers allow for customized modular installations, such as with LED strips, and are easier to manage in applications, as well as providing a more uniform level of brightness.
Drivers make it possible to maintain a constant voltage transmitted to LED lighting installations, avoiding possible failures from current spikes. LED drivers offer longer life and give off more light from the luminaires. The driver allows multiple LED lamps to be connected, relative to its maximum sustainable wattage: a good rule of thumb is not to rely on more than 80 percent of the river's wattage in order to ensure proper operation.
In contrast, a constant-voltage driver keeps the output voltage fixed by changing the current flow. This type of driver is suitable for all 24V LED products, which need a stable voltage and perhaps have simple resistors or an internal driver placed inside the LED module. It provides a constant voltage to connected devices.
It is suitable for devices that require a constant voltage to function properly, such as many LED bulbs.
The constant-voltage driver is functional, therefore, in the case of LED spotlights having an established, fixed current intensity.
If there is a need in the home to connect several LEDs to a single driver, it is always necessary to check the type of electrical part: if the driver and the items are in Constant Voltage (24V), the connection will be to be made in parallel, if they are in Constant Current, a series connection will be made.
How to adjust the built-in LEDs
Home automation lighting (smart lighting) is based on the introduction of different technologies connected through the wireless network that allow the lights in the house to be managed interconnected remotely (through smartphones or voice commands) or with wall controls. In fact, the devices communicate with each other through wireless connection ensuring the transmission of commands and the ability to serve various household functions in a joint manner that meets one's needs.
There are various methods of adjusting the light intensity of the built-in LEDs. These achieve greater control of the light delivered than all common lighting solutions. One such system is Casambi, chosen by 9010 for its reliability, convenience of use, and ease of management.
To adjust the light intensity of LED bulbs, the use of a dedicated dimmer is essential. In many cases, commercial dimmers designed for halogen or incandescent bulbs are not suitable for effective intensity control of LED bulbs. Not all LED bulbs can be dimmed, so at the time of purchase it should be verified that the lamp is dimmable.
9010 provides you with a catalog of dimmers and dimmable products from which you can choose the ones best suited to your needs. Keep in mind that, for 9010's built-in dimmable LEDs, a control system is available that allows you to adjust the light intensity to your liking.