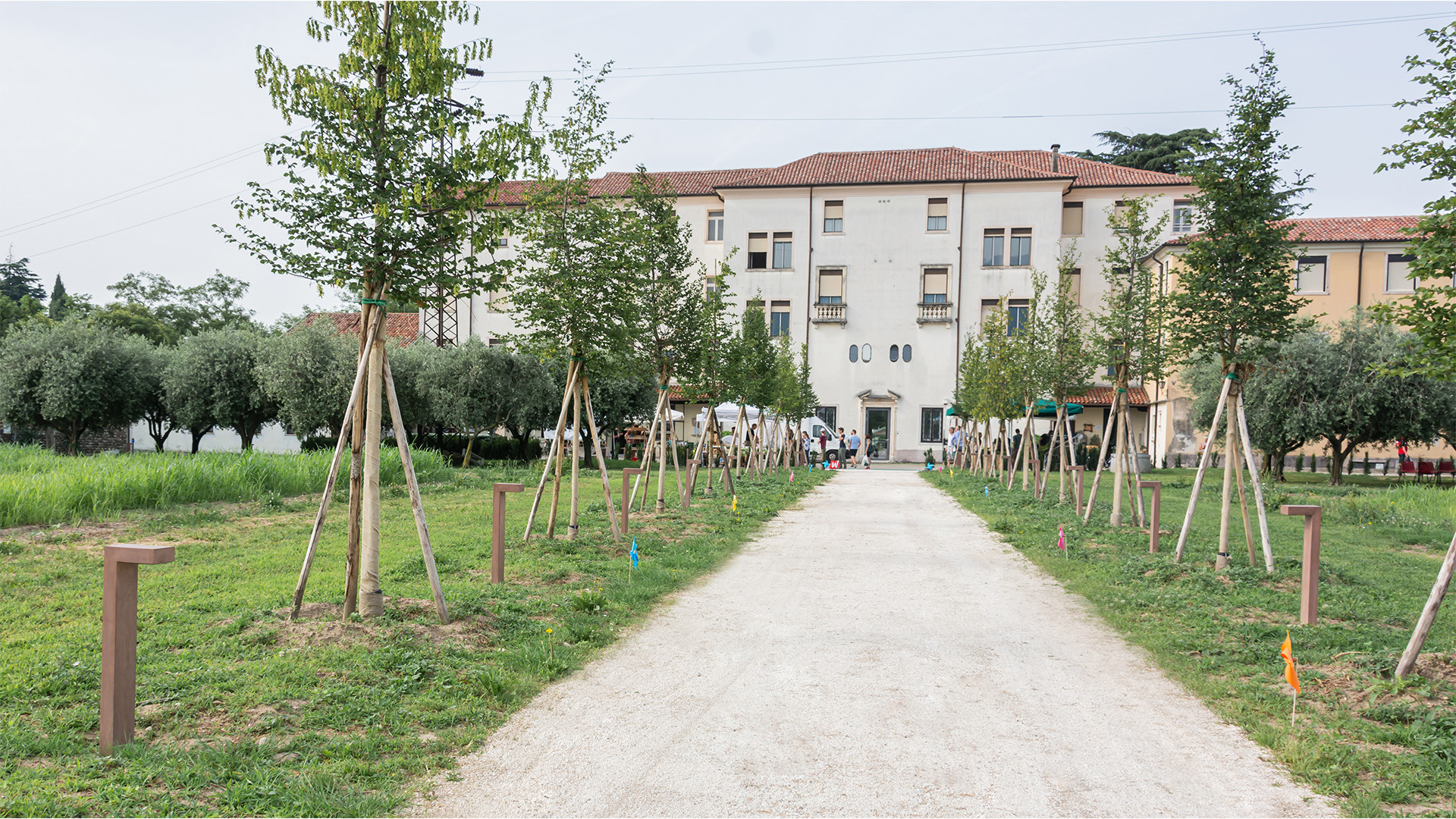 A few kilometers from our historic headquarters in Nove, stands Villa Angaran San Giuseppe, to date the only Venetian Villa dedicated to social inclusion and citizenship development activities. Through the InTREEcciamo event, on June 21st the renovated North Park was presented, with the first urban forest of Bassano del Grappa.
A wonderful project, in which 9010novantadieci sees the same ideals of environmental protection reflected, supporting and sustaining it from the beginning. In fact, we have chosen to collaborate and contribute to the supply of 77 splendid ELLE bollards, art. 1093, handmade in BETALY®, which will illuminate the entire new urban forest in a soft and non-polluting way.
Our commitment does not stop at the product, but embraces the community and the preservation of the territory, in order to achieve a better and more sustainable future for all.

The collaboration to the project Villa Angaran San Giuseppe and the campaign InTREEcciamo therefore becomes a witness of our priority objectives to protect the environment in which we live, connecting capacity and building a network of knowledge, in order to activate and move resources, and to be and to make community.
For the occasion, our multimedia office designed a sticker that read "Plant more trees", which were distributed during the inauguration day as a reminder of the event. These have been printed on eco-friendly, strong and environmentally friendly paper, in line with the principles of 9010novantadieci.
The new urban forest is a green space designed for people, contributing locally to the worldwide planting of the "thousand billion trees expected by 2050" (from the "World economic forum") for the fight against climate change through 269 new trees of 14 native species of the Venetian planitial ecosystem through companies, entities and individuals who choose to invest in environmental prevention and a more sustainable future.