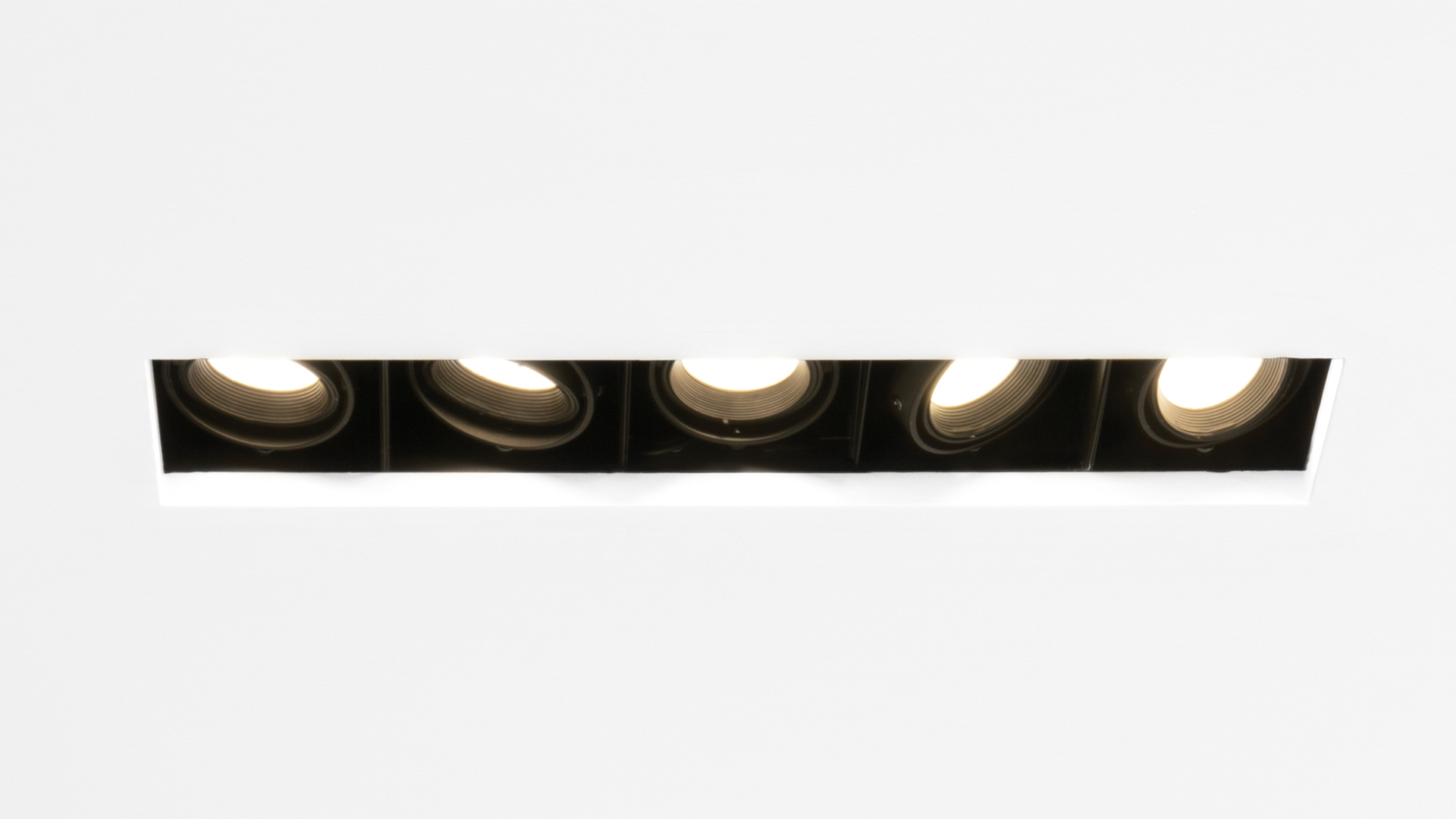 Put the focus on what interests you
Essential and functional
9010 presents recessed spotlights with an essential and functional design; they can be angled and are suitable for accent lighting, and to enhance the colours and nuances of the rooms to be lit.
Create a point of focus
The light can be directed to enhance areas where specific activities happen, or to showcase certain objects. The detail of the colourable recessed product line makes these lights a bright novelty. Create a point of focus for the viewer using light; pinpoint details and features of the room by angling the light sources and enjoy the excellent colour rendering that symbolises 9010.
A. CRISTALY® frame
B. Black matt painted metal shell
C. Paintable clamp
D. Tiltable 30° + 30° and adjustable 360°