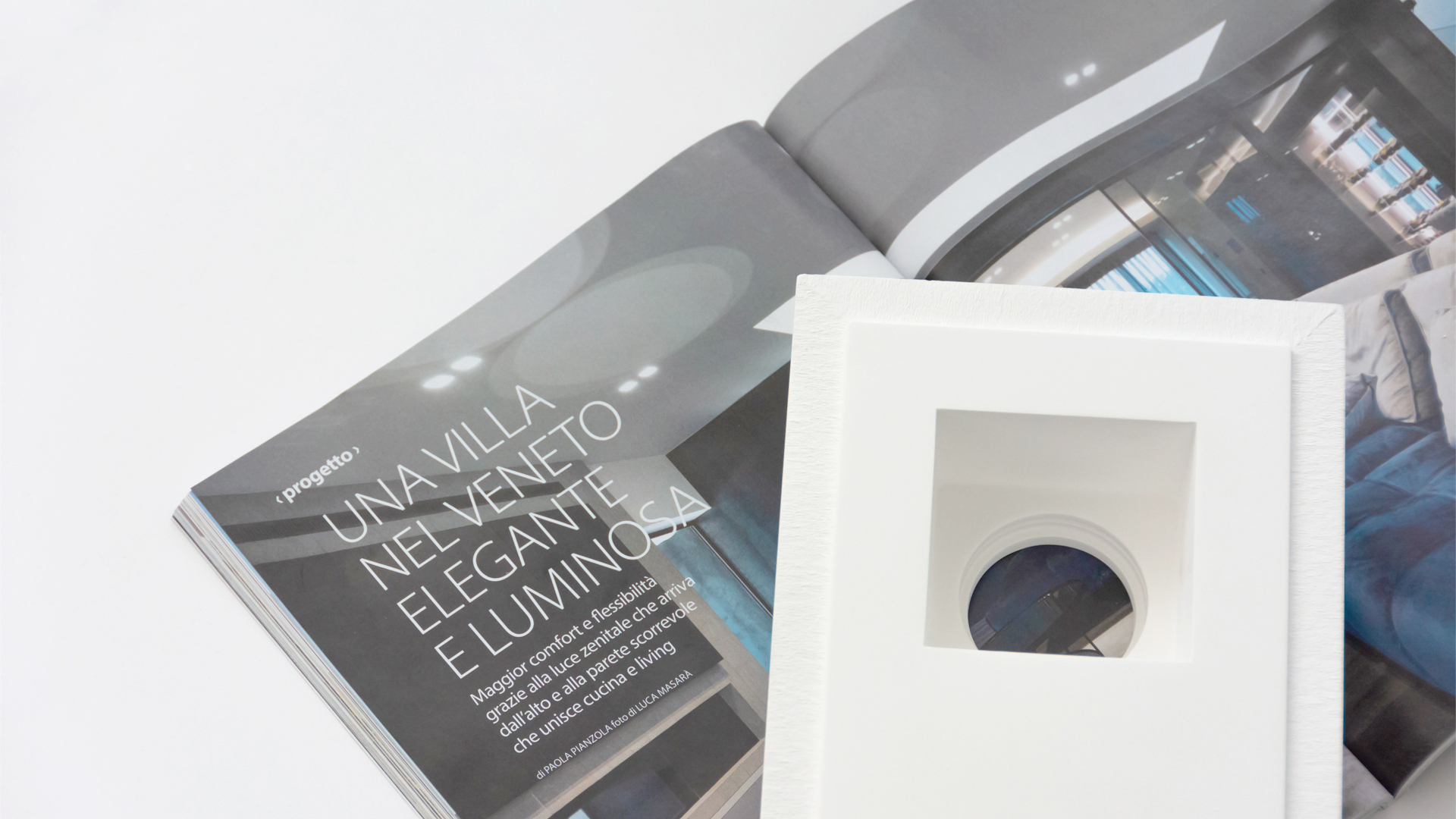 In the issue 6 of June 2022 of the 'Ville & Casali' Magazine, there is 9010 and its lighting creations!
Comfort and flexibility
by Francesco Stimamiglio
The amazing ceiling recessed lights made in CRISTALY® are the background of the elegant project by Francesco Stimamiglio. The villa, located in Padova, reflects the projectist's goal: "to achieve a functional environment with a flawless elegance." The Handmade in Italy LED lighting extends itself for both of the house's floors, allowing for a zenith light with modern lines.
soft and adaptable light
Art. 4180B
It consists of a pair of LED set inside two square recesses separate from each other and set at a slight depth. The light produced is soft and can be adapted to all needs. The CRISTALY®-made recessed spotlight can be installed both in the ceiling and in the wall, thanks to its minimal and innovative design.
REFINED DESIGN IN EVERY DETAIL.