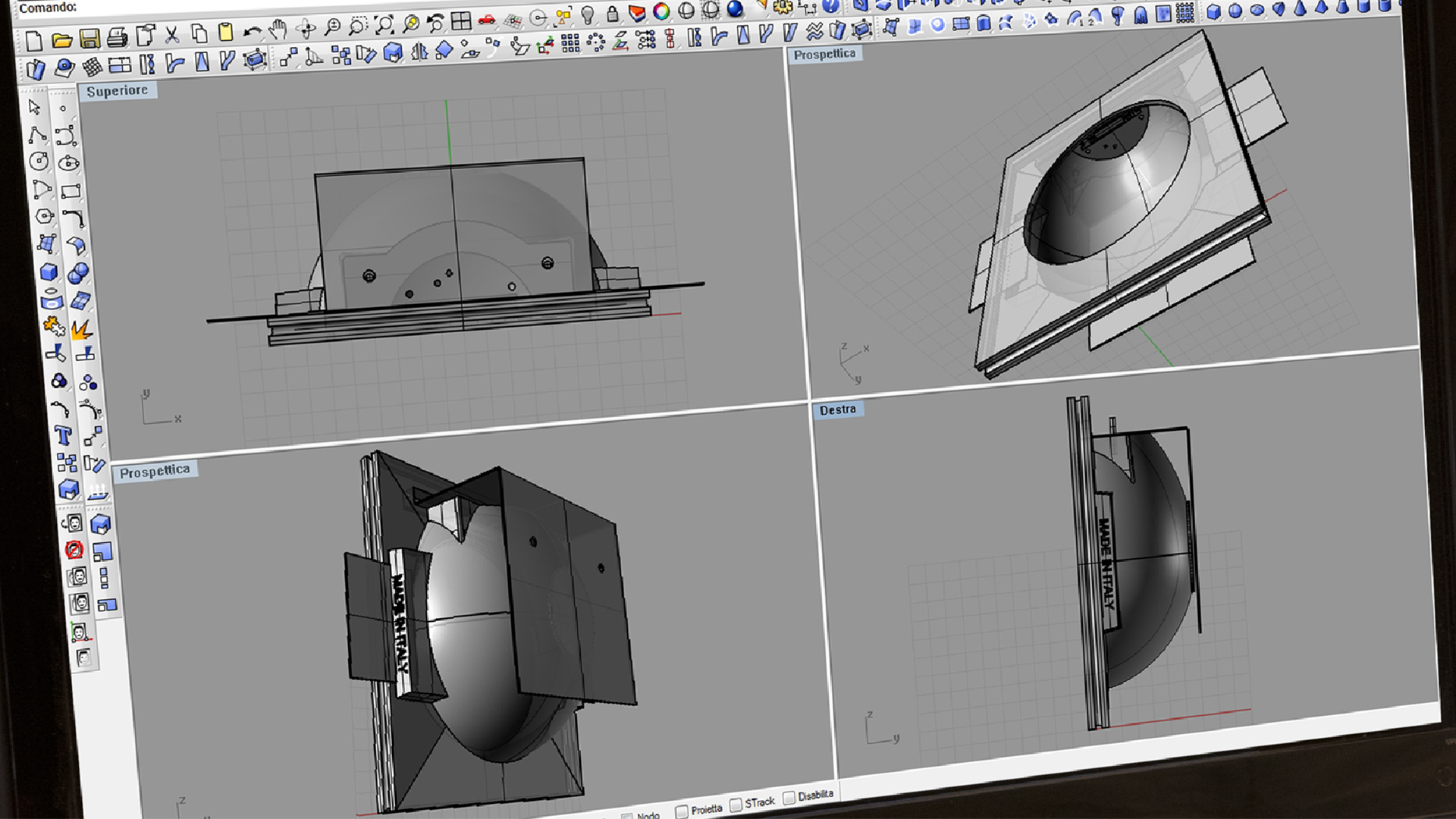 9010 made available for the download in the website the 3D files of their products.
THE ADVANTAGES OF USING THE 3D FILES OF 9010novantadieci PRODUCTS
Thanks to the 3D files, made available for free by 9010novantadieci, it will be possible to immediately have a clear idea of the different customization options and the final result. In particular:
architects and interior designers will be able to insert 3D files into their projects, understand the design rendering in advance and compare different variants of the same product. Furthermore, it is an easy and fast method, which allows to perform simple design corrections in real time, and can be useful for making more precise and complete estimates;
customers can see the preview before the actual implementation of the project, making sure to make the best decision and choose the product that best suits their needs.
Start working on your project right away!
9010novantadieci offers you three different 3D file formats:
.3dm - the format of the homonymous application software
.3ds - the Autodesk 3D Studio format of 3d image
.dxf - the format developed by Autodesk and used for CAD vector image files
.stl - the industry standard data transmission format of rapid prototyping
Follow these three simple steps to download the 3D models of 9010novantadieci's lamps.
HOW-TO IN THREE STEPS:
01
Log-in on the website by clicking on the top right button. An account is needed to perform the action. If you do not have an account yet, click on the upper right button.
02
Navigate to the product page of the one you are interested in.
03
Once you are on the page of the product you were looking for, scroll down and click on the download link in the download section of the page.
This way you can choose and use the format that best suits your needs and start working on your project right away!